Peep the Camp EDC Party Schedule
There are many reasons one might opt for bunking up at the Speedway during EDC Las Vegas, like being able to bypass the trek to and from the Strip night in and night out. One of the most obvious perks—and indeed, the juice that makes Camp EDC worth the squeeze—are the interstitial pre-, after- and pool parties, which are there to extend the festival's normal operating hours from Thursday through Monday. No time spent on the road, plus bonus rounds added to the dancefloor (in your own backyard, for that matter), means you're making the most of your weekend.
Camp EDC is not selling you short on talent, either, as the crew has roped in HARD, Insomniac Records, Bassrush, and Fisher's Catch & Release to host their own respective blocks of on-site side parties. Peep the full schedule below, and start picturing yourself lounging poolside instead of having to hit the highway.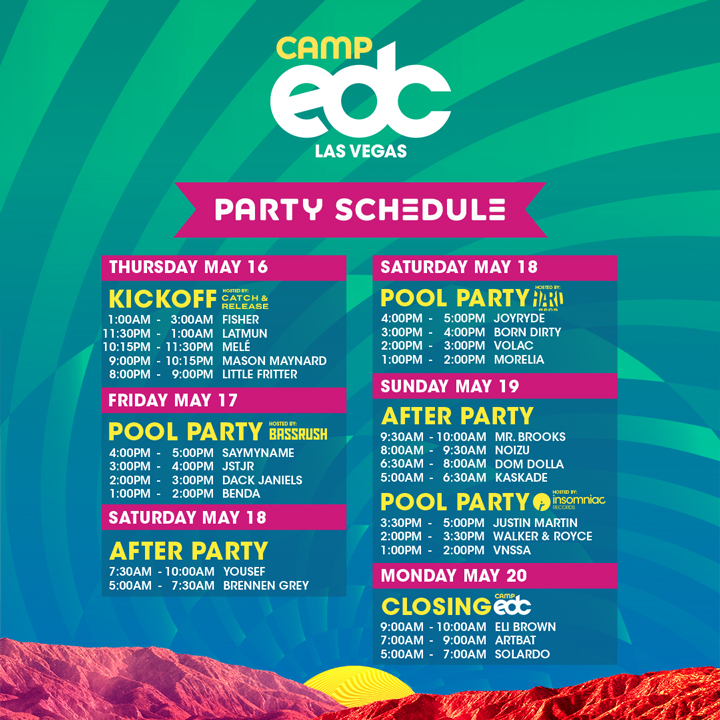 Check out a helpful breakdown of the full lodging options below. Got questions? Head to the EDC Las Vegas website for more information on Camp EDC, our Camp EDC Guidelines, and the very useful Camp EDC FAQ page.
All Headliners must present an EDC Las Vegas festival pass at the time of check-in to Camp EDC. No one without a festival pass will be permitted entry to the campground. A camping pass does not include a festival ticket and does not grant entry into the gates of EDC Las Vegas. To purchase festival passes, please click here.
EDC Las Vegas 2019 takes place Friday, May 17, through Sunday, May 19, at Las Vegas Motor Speedway. Tickets are on sale now. For more information, visit the official website.
Follow EDC Las Vegas on Facebook | Twitter | Instagram
---
Share
---
Tags
You might also like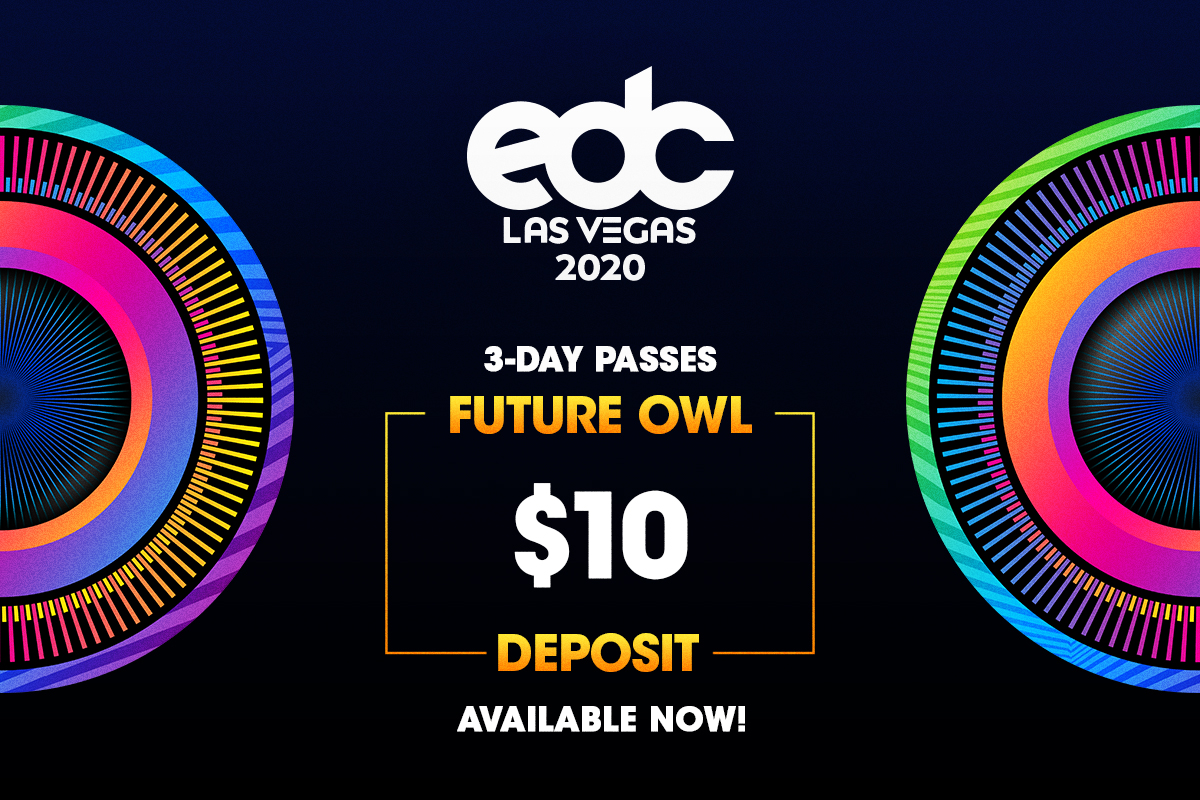 May 31, 2019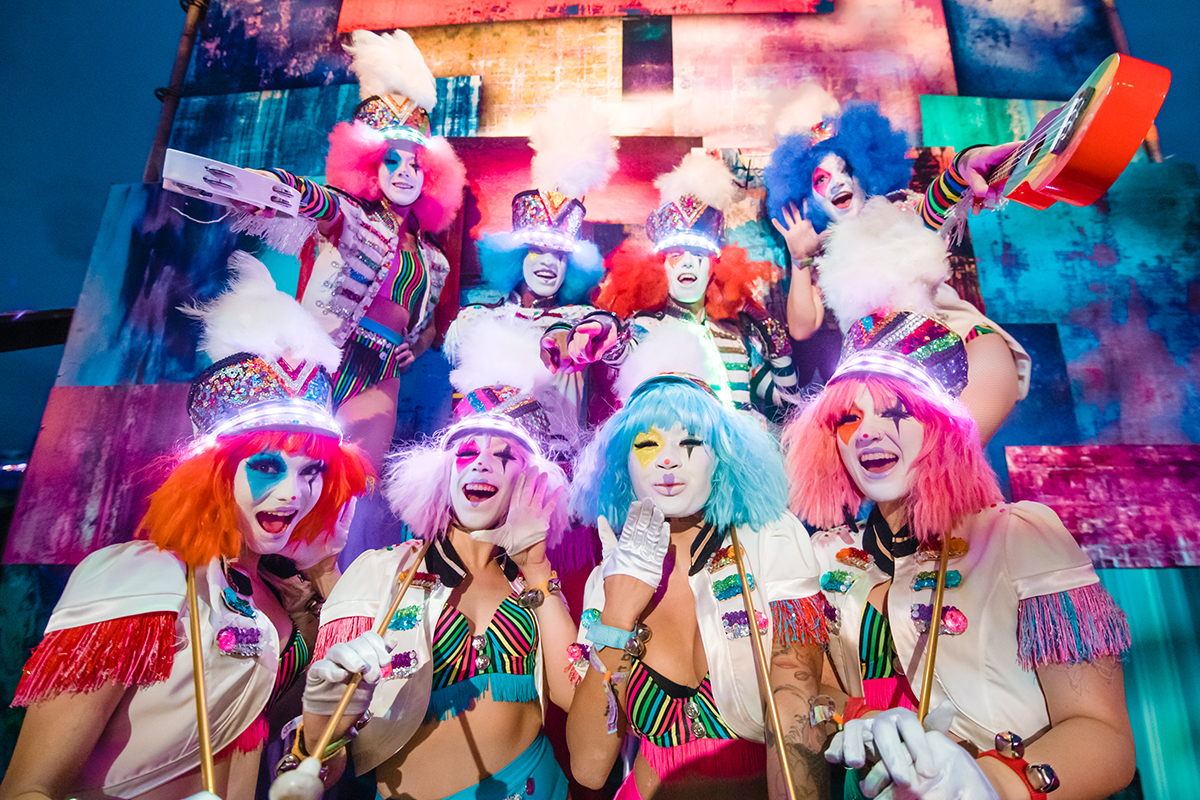 May 24, 2019
May 24, 2019
May 17, 2019