Your Guide to EDC Las Vegas 2018 RV Camping
Headliners, you've already heard the exciting news: Next year, for the first time ever, EDC Las Vegas is offering a full camping experience. That's right! Camping under the stars and Under the Electric Sky. Now, you'll get the chance to camp at one of the biggest festivals of the year, be walking distance from the festival gates, and take part in all the exciting things happening at the Mesa, our immersive center camp experience.
If you camp RV style, you'll get all the fun, interactive perks of camping, plus an extra comfortable place to come home to once the party's over each morning. So, where do you start?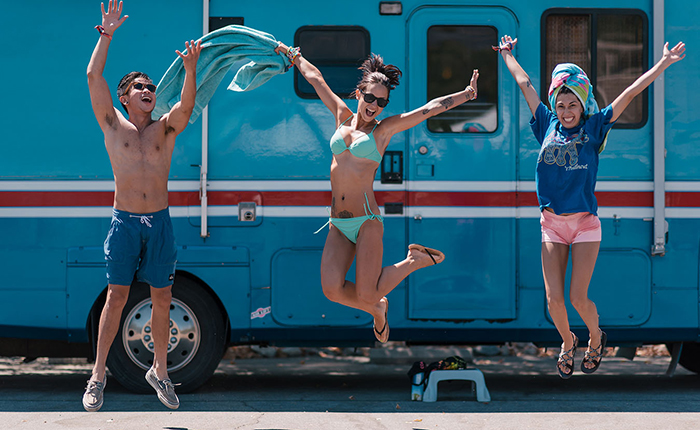 First of all, visit the camping section on the EDC Las Vegas website and make sure the vehicle you want to bring meets all our guidelines and requirements. For example, here are a few crucial things to note:
All RVs must have a working air conditioner powered by an on-board generator. The vehicle engine may NOT be left running overnight, while sleeping, or for long periods of times.
Make sure said air-conditioning unit is in optimal working condition, and ask your RV dealer about the type of support available, should any A/C issues arise.
You'll want to roll up to EDC with a full tank of gas, as that gas will be powering your on-board generator.
Your RV must fit in the 15×50–foot parking space you'll be assigned upon arrival.
If you're renting an RV, you'll have many options to consider—depending on what your crew wants. To help ease your rental experience, we've rounded up the best options, small and large, in Las Vegas, Los Angeles, and beyond. This list can be your one-stop shop or just a place to start your research. And stay tuned to the EDC Las Vegas festival site, as we'll be working with preferred vendors on RV deals.
LOCATION
Look below for your hometown, or the city you're flying into before driving to EDC, and you'll find RV dealers listed by price, from lowest to highest. We've broken it down by the most popular regions for ticketholders, starting with Las Vegas.
Las Vegas, NV
Apollo RV: from $90/night
El Monte RV: from $144/night
Sahara RV: from $225/night
Los Angeles, CA
Apollo RV: from $90/night
El Monte RV: from $144/night
Cruise America: from $145/night
Luxe RV Rental: from $295/night
San Diego, CA
El Monte RV: from $144/night
Cruise America: from $145/night
Luxe RV Rental: from $295/night
San Jose/San Francisco, CA
Apollo RV: from $90/night
El Monte RV: from $144/night
Cruise America: from $145/night
Luxe RV Rental: from $295/night
Acton, CA (near Lancaster, CA/Palmdale, CA)
Luxe RV Rental: from $295/night
All Valley RV Center: prices available upon request
Sacramento, CA
Cruise America: from $145/night
Luxe RV Rental: from $295/night
El Paso, TX
El Monte RV: from $144/night
Outdoorsy RV Rentals: prices vary by daily selection
Anaheim, CA
Luxe RV Rental: from $295/night
Long Beach, CA
Cruise America: from $145/night
Luxe RV Rental: from $295/night
STYLE
How big is your crew? Remember, up to six people are allowed in your EDC RV. Do you need a kitchen? Do you have any deal-breakers? Below, we're breaking down each of the above RV dealers by their selection of vehicles, as we look at sizes, perks and more.
Apollo RV
Apollo RV specializes in spacious RVs and low prices. You'll have many options renting from them, but one of the best deals is the Pioneer, which sleeps four adults and one child (or one very small adult). It also comes equipped with a microwave, stove, double beds, and a dining area. Price starts at just $90 per night.
Outdoorsy RV Rentals
Outdoorsy is part sharing economy, part local rental shop. All across the US, renters can check Outdoorsy's listings to see if someone in their area is offering a privately owned RV for rent. In El Paso, Outdoorsy also lists RVs courtesy of RV Rentals of America, its subsidiary company specializing in all types of non-privately owned RV rentals.
Cruise America
Wherever you are in the States, you can't talk RV rentals without at least mentioning Cruise America. The company has outposts all over the US and offers many vehicle options, from the 19-foot-long Compact RV (sleeps three, from $145/night) all the way to the 25-foot-long Standard RV (sleeps five, from $160/night) and 30-foot-long Large RV (sleeps seven, from $130/night). Expect kickass stereos, full mini-kitchens, generators, showers, and comfortable beds.
All Valley RV Center
Located in Acton, CA, and Lancaster, CA, All Valley RV Center both sells and rents RVs, so you best believe they know their stuff. Their rental models range from motor homes, like the Forest River Coachman, to travel trailers, such as the Jayco Jay Flight. But don't worry if you don't know which model is best for you. All Valley's knowledgeable staff will guide you to the perfect rental for you—at a very neighborly price, to boot.
Luxe RV Rental
Luxe RV makes the list primarily for its unheard-of convenience factor: No matter where you are in California, this dealer will deliver your RV right to your doorstep. As the name suggests, the vehicles are more in the high end, from the two-bedroom Leisure Serenity S24CB RV (sleeps four, from $375/night) to the three-bedroom Mercedes Winnebago (sleeps six, from $375/night).
El Monte RV
With locations in Las Vegas, Los Angeles, San Diego, San Francisco and El Paso, El Monte RV is up there with Cruise America in terms of convenient and plentiful pickup locations. Their RVs lean classic, with '50s-style interiors and basic appliances including a microwave, A/C, kitchen sink, and beds. The standard-size Cabover Style C22 RV (from $144/night) sleeps five, while larger sizes can accommodate up to six (add $20/night) or eight (add $75/night).
Sahara RV
While some RV dealers charge renters an extra fee per mile driven, Sahara gives three-day rental customers 500 miles to play around with before tacking on the .45-cent-per-extra-mile charge. Plus, each additional rental day gets you an extra 100 free miles. That's more than enough to get you from anywhere in Vegas to the new EDC campground. RV options are many and range from the 25-foot Jamboree Searcher (sleeps six, from $250/night) to the 29-foot Freelander (sleeps eight, from $260/night).
THINGS TO CONSIDER
We all know that the key to finding a good deal is research, research, research. While this list is a great start, make sure you do all your research, and compare prices and options before finalizing your RV rental.
Here are a few questions and concerns to consider for a seamless rental experience:
Do you need to rent from a place that offers drop-offs on holidays?
Can you leave your car at the dealership when you pick up your RV? Or will you need to get dropped off and picked up pre- and post-EDC?
Will you need an after-hours pickup or drop-off option?
Are you planning on cooking in your RV? What appliances are must-haves?
How far is your drive to the festival? What kind of gas mileage can you get to save at the pump?
If you're flying in from outside the US, will you be able to rent your RV with an international license?
OTHER RV RENTAL OPTIONS
Keep in mind that you're not limited to the traditional RV rental route. In fact, you might find a better deal if you consider the sharing economy. Private RV owners list their rides for rent on websites like RVshare.com, ShareMyCoach.com and Outdoorsy.co, often for fares far less per day than what you'd pay at a rental company. In areas where RV rental dealerships and locations are more limited, these sharing websites will come in especially handy.
Whatever you ultimately decide, we hope this guide has gotten your wheels turning and brought you one step closer to making this your best festival camping experience ever. Have fun, and we'll see you at the very first EDC Las Vegas campground!
EDC Las Vegas 2018 takes place Friday, May 18, through Sunday, May 20, at Las Vegas Motor Speedway. 
Follow EDC Las Vegas on Facebook | Twitter | Instagram
---
Share
You might also like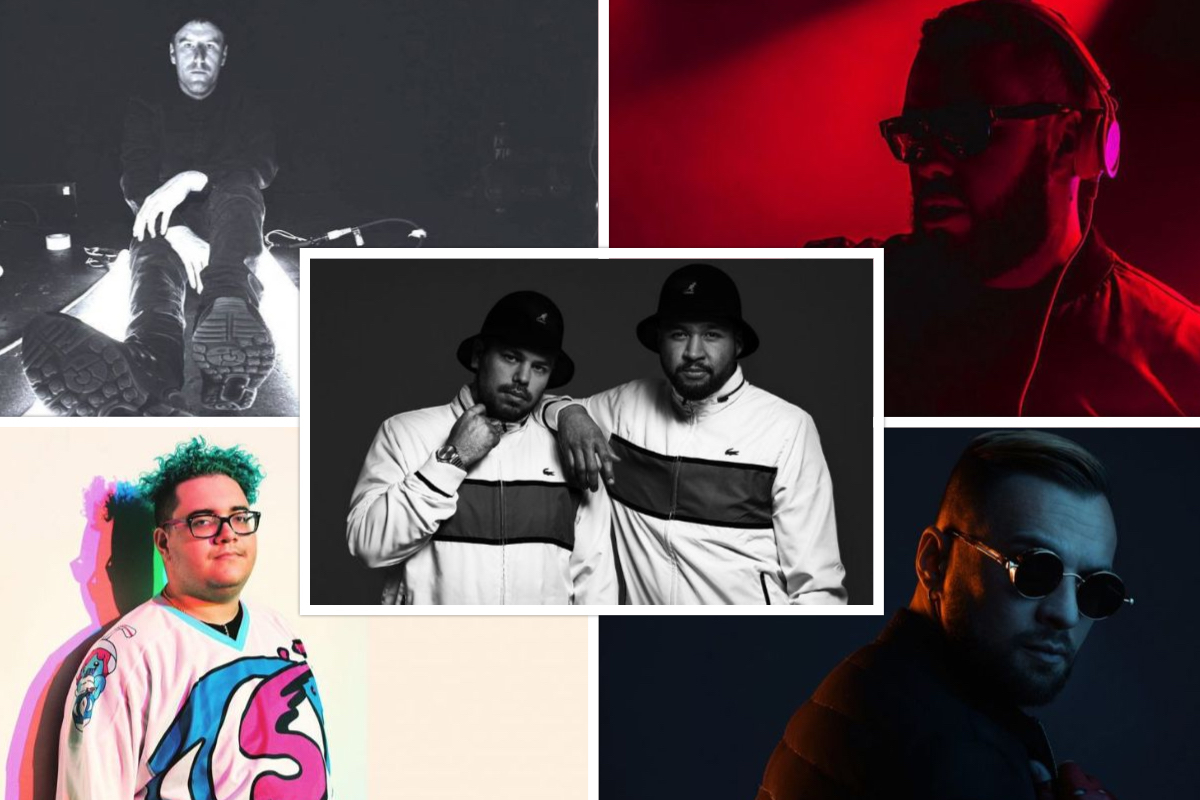 May 16, 2018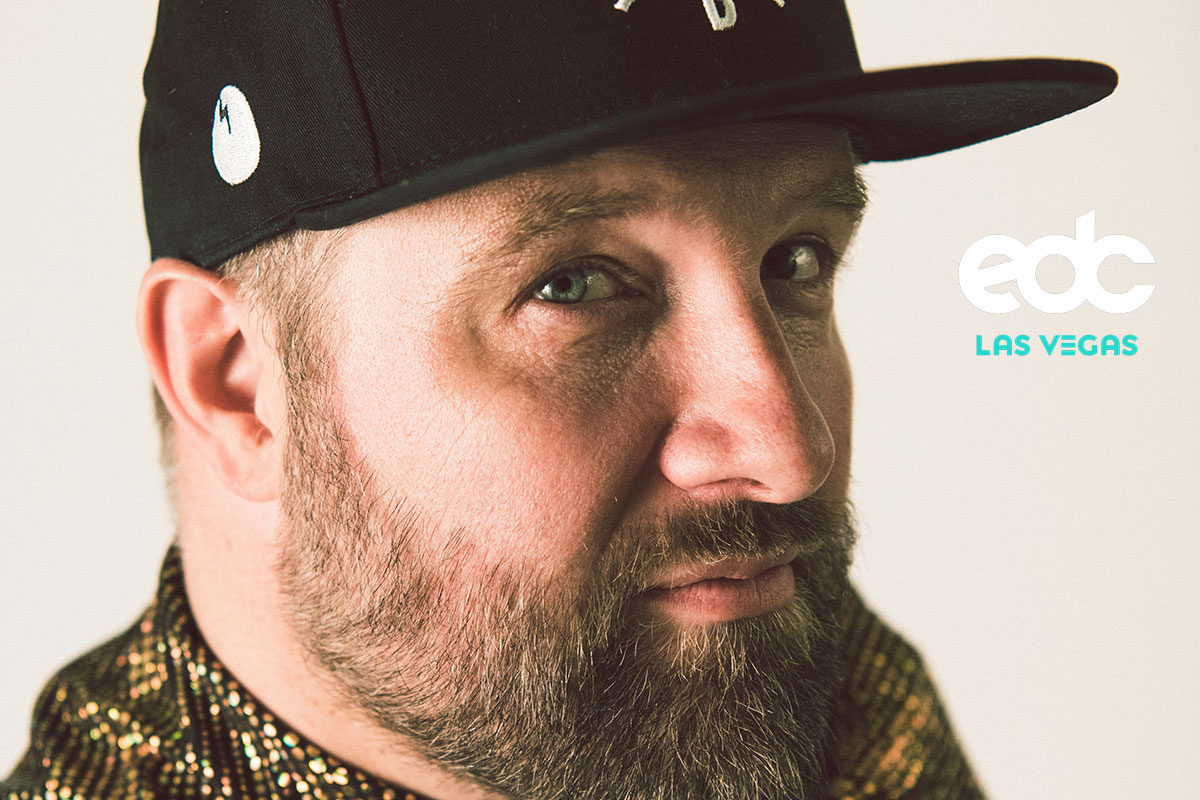 May 15, 2018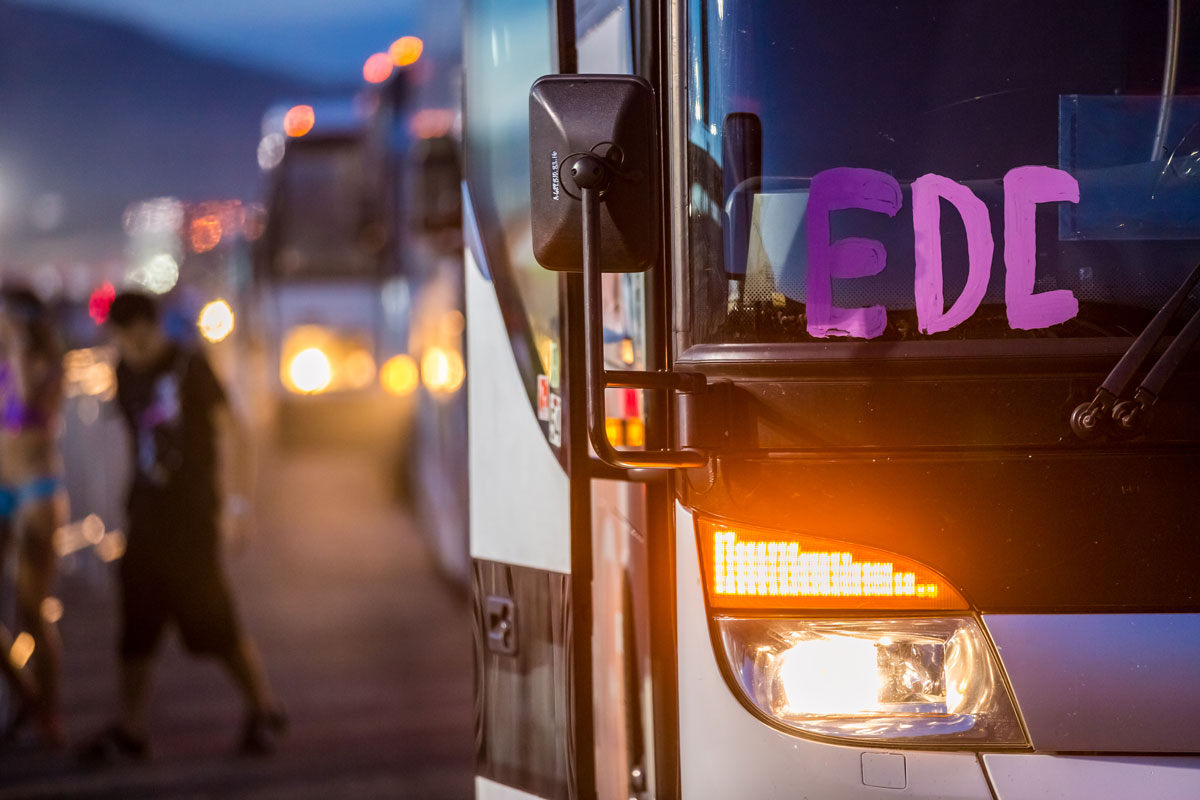 May 14, 2018