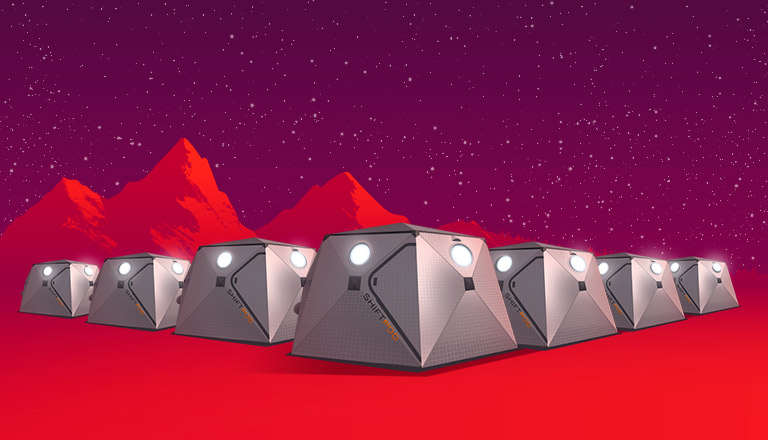 Equipment Rental Terms And Conditions
Equipment Rental Terms and Conditions
WELCOME HEADLINERS AND THANK YOU FOR BEING A PART OF INSOMNIAC'S EDC LAS VEGAS ("EDCLV") 2023 CAMPING EXPERIENCE. THE INFORMATION BELOW CONTAINS THE TERMS AND CONDITIONS FOR THE RENTAL OF CAMPING SPACE AND EQUIPMENT AT EDCLV.
THESE TERMS AND CONDITIONS CONTAIN VERY IMPORTANT INFORMATION REGARDING YOUR RIGHTS AND OBLIGATIONS, AS WELL AS CONDITIONS, LIMITATIONS, AND EXCLUSIONS THAT MIGHT APPLY TO YOU. PLEASE READ THEM CAREFULLY.
THESE TERMS REQUIRE THE USE OF ARBITRATION TO RESOLVE DISPUTES ON AN INDIVIDUAL BASIS, RATHER THAN JURY TRIALS OR CLASS ACTIONS.
BY PLACING AN ORDER FOR THE RENTAL OF CAMPING SPACE AND EQUIPMENT AT EDCLV FROM THIS WEBSITE, YOU ACCEPT AND ARE BOUND BY THESE TERMS AND CONDITIONS.
YOU MAY NOT ORDER OR OBTAIN THE RENTAL OF CAMPING SPACE AND EQUIPMENT FROM THIS WEBSITE IF YOU (A) DO NOT AGREE TO THESE TERMS, (B) ARE NOT AT LEAST 18 YEARS OF AGE, OR (C) ARE PROHIBITED FROM ACCESSING OR USING THIS WEBSITE OR ANY OF THIS WEBSITE'S CONTENTS, GOODS OR SERVICES BY APPLICABLE LAW.
These Equipment Rental Terms and Conditions (these "Terms") apply to your (referred to as "You" or "Your" as the context may require) rental of camping space and equipment at EDCLV through Front Gate Tickets (the "Site"). These Terms are subject to change by Insomniac Holdings, LLC ("Insomniac", referred to as "us", "we", or "our" as the context may require and collectively with You, the "Parties", and, each, a "Party"), without prior written notice at any time, in our sole discretion. The latest version of these Terms will be posted on this Site, and You should review these Terms before placing and paying for the rental of any camping space and equipment through this Site. Your continued use of this Site after a posted change in these Terms will constitute Your acceptance of and agreement to such changes.
Equipment Rental. Insomniac licenses to You the right to possess and use all such equipment and items listed in the camping package purchased by You through the Site (the "Rental Property") from the time the Rental Property comes into Your possession following check-in at the EDCLV camping area until You check-out of the EDCLV camping area on Monday, May 22, 2023. You agree to return the Rental Property in the same condition as You received it, reasonable wear and tear excepted.
Release of Liability. You hereby expressly waive and release any and all claims, now known or hereafter known in any jurisdiction throughout the world, against Insomniac, and its officers, directors, employees, agents, affiliates, shareholders, members, successors, and assigns (collectively, "Releasees"), on account of injury, death, or property damage arising out of or attributable to Your possession and use of the Rental Property, whether arising out of the negligence of Insomniac or any Releasees or otherwise. You covenant not to make or bring any such claim against Insomniac or any other Releasee, and forever release and discharge Insomniac and all other Releasees from liability under such claims.
Security Deposit. A $250.00 hold will be placed on Your credit card upon check-in at the EDCLV camping area. You hereby authorize Insomniac to place this hold against your credit card to guarantee any and all repair costs and/or excessive cleaning costs incurred by Insomniac as necessary following Your use and possession of the Rental Property. Insomniac will release the hold following Your return of the Rental Property unless repairs and/or excessive cleaning are determined to be necessary, in which case, Insomniac will release the balance, if any, after the repairs and/or excessive cleaning have been completed.
You shall be responsible for any and all damages to the Rental Property while the Rental Property is in Your possession, whether by negligence, willful misconduct, or otherwise. Insomniac reserves the right to retain your credit card information, and You hereby authorize Insomniac, in its sole discretion, to charge Your credit card for such amounts as is reasonably required to repair any of the aforementioned damages.
Insomniac may terminate these Terms at any time if, in our sole discretion, You (i) are in violation of or violated any local, state, or federal law, (ii) are a threat to the safety of other persons or property, (iii) are excessively intoxicated or disruptive, (iv) are in breach of these Terms, or (v) are in violation of or violated any other Insomniac or EDCLV policies or rules. If Insomniac terminates these Terms pursuant to this Section 5, any payments made by You to Insomniac shall be forfeited, Insomniac may retain said payments in full, and You shall remain liable to Insomniac for any payments remaining due and unpaid.
You shall indemnify, defend and hold harmless Insomniac and its officers, directors, employees, agents, affiliates, successors and permitted assigns against any and all losses, damages, liabilities, deficiencies, claims, actions, judgments, settlements, interest, awards, penalties, fines, costs, or expenses of whatever kind, including reasonable attorneys' fees, arising out of or occurring in connection with Your use of the Rental Property or Your breach of these Terms.
You may not assign any of Your rights or delegate any of Your obligations under these Terms without Insomniac's prior written consent. Any purported assignment or delegation in violation of this Section 7 is null and void. No assignment or delegation relieves You of any of Your obligations under these Terms.
Force Majeure. We will not be liable or responsible to You, nor be deemed to have defaulted or breached these Terms, for any failure or delay in our performance under these Terms when and to the extent such failure or delay is caused by or results from acts or circumstances beyond our reasonable control, including, without limitation, acts of God, flood, fire, earthquake, explosion, governmental actions, war, invasion or hostilities (whether war is declared or not), terrorist threats or acts, riot or other civil unrest, national emergency, revolution, insurrection, epidemic, lockouts, strikes or other labor disputes (whether or not relating to our workforce), or restraints or delays affecting carriers or inability or delay in obtaining supplies of adequate or suitable materials, materials or telecommunication breakdown or power outage.
Class Action Waiver. Where permitted by applicable law, You and Insomniac hereby agree that either Party may bring claims against the other Party only in their individual capacity and not as a Plaintiff or Class Member in any purported class or representative action. Unless both You and Insomniac agree, no arbitrator or judge may consolidate more than one person's claims or otherwise preside over any form of a representative or class proceeding.
Applicable Law & Dispute Resolution. These Terms shall be construed and enforced in accordance with the laws of the state of California applicable to agreements of this nature, and You hereby consent to the jurisdiction of said state. Any dispute, claim or controversy arising out of or relating to these Terms or the breach, termination, enforcement, interpretation or validity thereof, including the determination of the scope or applicability of these Terms to arbitrate, shall be determined by arbitration in Los Angeles, California. The arbitration shall be administered by ADR Services, Inc. ("ADR Services"). The arbitration shall be held before a sole arbitrator and shall be binding with no right of appeal. The arbitration shall be conducted pursuant to the ADR Services, Inc. Standard Arbitration Rules. The arbitration shall be commenced by filing a demand for arbitration with the administrator of ADR Services and serving the demand on the opposing Party. The responding Party may file a response and/or a counter-claim within fifteen (15) calendar days. If no response is filed, all the allegations of the demand shall be deemed denied. The Parties shall select an arbitrator by mutual agreement through ADR Services within thirty (30) calendar days of the date the demand for arbitration is filed. If the Parties are unable to agree on the selection of an arbitrator within such time, the administrator of ADR Services, Inc. shall select an independent arbitrator. The costs of the arbitration, including the arbitrator's fees, shall be borne equally by the Parties to the arbitration, unless the arbitrator orders otherwise.
If any provision of these Terms is invalid, illegal, void or unenforceable, then that provision will be deemed severed from these Terms and will not affect the validity or enforceability of the remaining provisions of these Terms.
Entire Agreement. These Terms, including and together with any related exhibits, schedules, attachments and appendices, constitutes the sole and entire agreement of the Parties with respect to the subject matter contained herein, and supersedes all prior and contemporaneous understandings, agreements, representations and warranties, both written and oral, regarding such subject matter.
Subject to the limitations and other provisions of these Terms: (a) the representations and warranties of the Parties contained herein shall survive the expiration or earlier termination of these Terms; and (b) any other provision that, in order to give proper effect to its intent, should survive such expiration or termination, shall survive the expiration or earlier termination of these Terms.