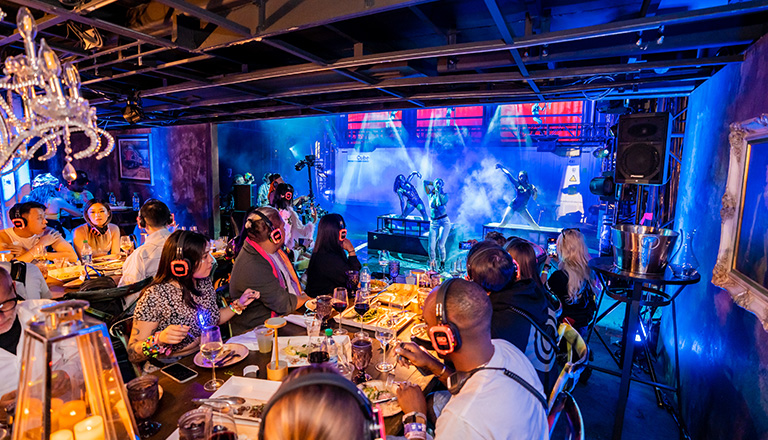 Salvage City Supper Club
The world of Salvage City presented by Happy Dad Hard Seltzer! An elevated supper club that offers a blend of circus, cocktails, and culinary.
Guests will find themselves in a rustic yet elegant atmosphere where they will experience a curated evening by Chef Manfred Wrembel, Chef Todd Lesakowski, and Chef Wesli Caro. A private, progressive dinner takes guests through the world of Salvage City's exclusive circus acts complimented by free-flowing cocktails and wines. VIP offerings include an assortment of specialty craft cocktails paired with a three-course culinary presentation providing options for both meat lovers and vegetarians alike.
Gallery