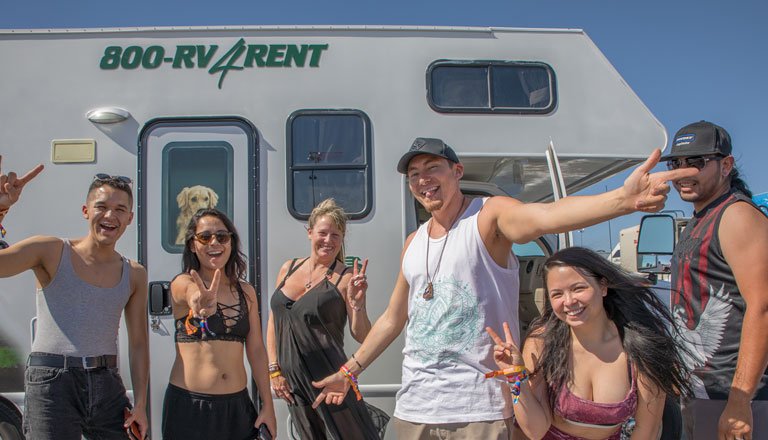 RV Camping
Camp EDC 2019
An elevated Camp EDC experience returns to Vegas! Campers can look forward to shorter wait times on arrival, a stronger power grid, more bathrooms, showers, improved site layout, wayfinding, new activities, and more.
RV Camping Features
Drive your own RV on-site! Camp EDC offers a power hookup, RV water refills, and pump-outs for an extra charge. RV groups will be limited to the vehicle's specified sleeping capacity, up to a maximum of 8 people per RV site. Find out about acceptable RV types and policies on our Camp EDC Guidelines page, and check out Camp EDC Entry for check-in information.
View Features

4 nights (Thurs–Mon)

Power options will be available. They must be ordered in advance at purchase checkout (see pricing below) and require a minimum 75-foot power cable with 30- or 50-amp connector. Please check our Camp EDC Entry & Hours page for specific details.
Water and pump-out package vouchers will be available for $80 purchase on-site at the Camp EDC General Store. Services will be available Friday–Sunday, 7am–7pm.These services will be sold together as a package and cannot be split between RVs.
An additional vehicle may be added at checkout (see pricing below). Parking for all additional vehicles will be located in a lot adjacent to the campground.
Access to porta-potties and free showers
Exclusive camper-only access to The Mesa
Exclusive in/out privileges to and from the festival (during festival hours) via dedicated campers-only festival entrance
Grill/cook your own food, right at your campsite! Camp EDC welcomes small, portable propane grills/stoves (with small tanks, up to 4 lbs per group). Campfires and butane torches are NOT allowed.
RV Passes
CAMPING PASSES DO NOT INCLUDE FESTIVAL PASSES. TICKETS MUST BE PURCHASED SEPARATELY.
Tier 1
$279
+ Fees & Taxes
RV Layaway
MONTHLY PAYMENT PLAN
Payment
$258.99
Due 15th of the Month
BIWEEKLY PAYMENT PLAN
Available February 1–15
Payments 2x
$172.99
Due 1st & 15th of the Month
Additional Parking Pass
An Additional Parking Pass allows for members of your group who are arriving separately.
Only one Additional Parking Pass will be allowed per campsite.
Each RV campsite is allowed a maximum of eight (8) people, including guests using an Additional Parking Pass.
Each Additional Parking Pass is good for one (1) vehicle for the entire weekend.
Additional Parking will be open during normal camping check-in hours.
Cars entering the Additional Parking lot may not have more passengers than the vehicle's legal capacity. No vehicles over a capacity of eight are allowed.
All passengers must have a valid wristband.
No vehicle movement will be permitted once parked; vehicles that leave the parking lot after being scanned will not be allowed re-entry to the parking lot. Campers will be allowed in/out privileges to their parked vehicles during the weekend.
Gallery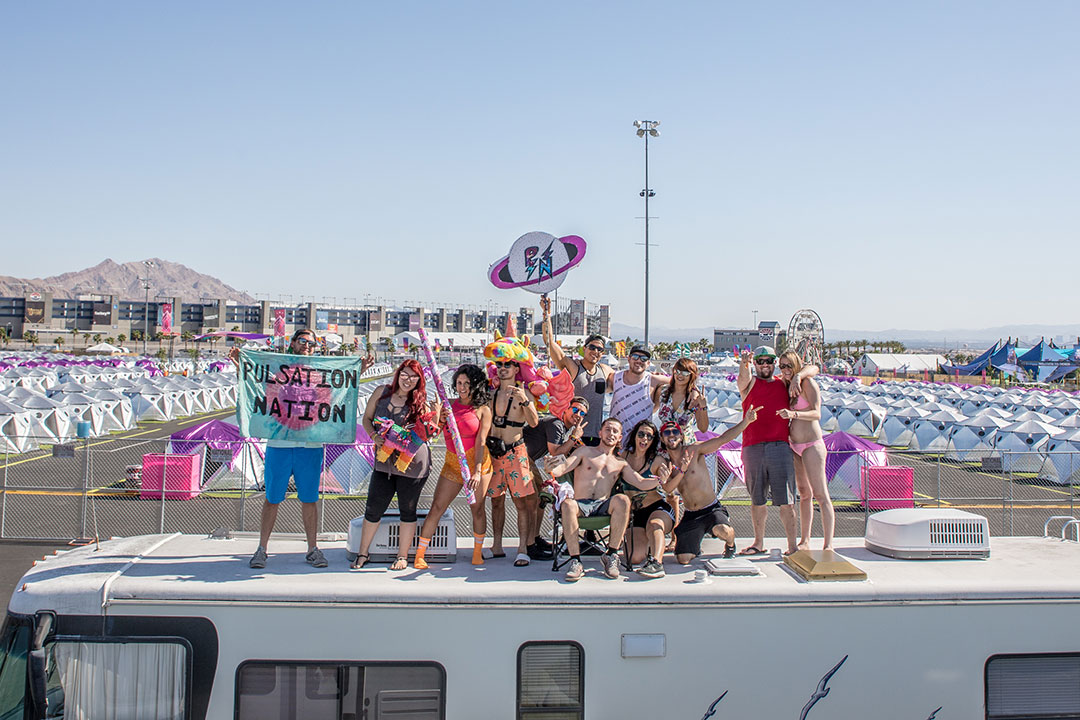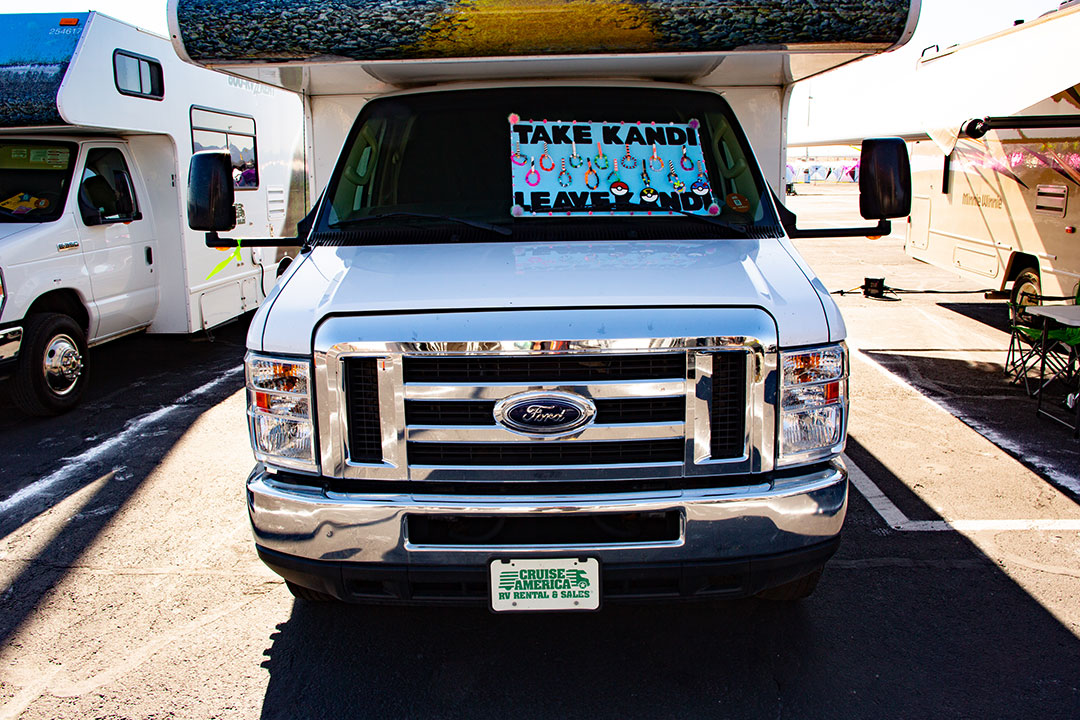 *Amounts listed are based on the current tier. Prices include taxes, fees, shipping, and layaway charge. Any defaulted layaway plans are subject to a non-refundable fee.