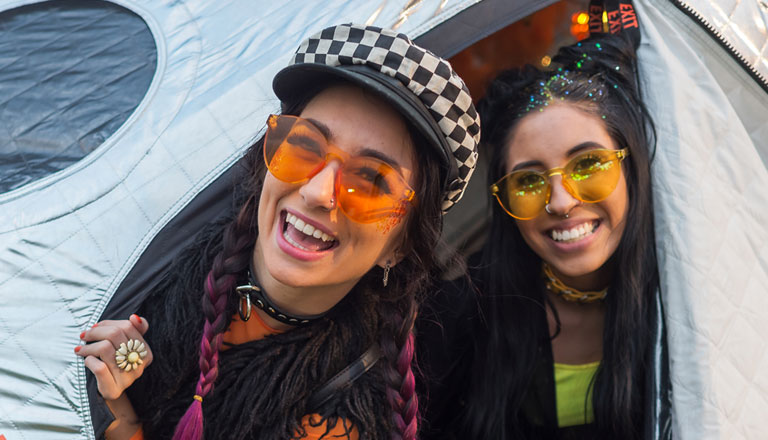 Moon Glow ShiftPod Camping
Camp EDC
The Moon Glow Camp EDC experience returns to Vegas! Campers can look forward to shorter wait times on arrival, a stronger power grid, more bathrooms, showers, improved site layout, wayfinding, new activities, and more.
NOTE: Only ONE (1) Camp EDC Pass is needed per Moon Glow ShiftPod2 (group of up to 4 people). No need for each camper to buy an individual camping pass!
Camp EDC passes DO NOT include festival passes. All campers must have an EDC Las Vegas festival pass in order to be admitted into the campground. Festival passes are no longer available for purchase.
Moon Glow Camping Pass
Full Price
$1,099
+ Taxes & Fees
Camping Lockers
Meet the ShiftPod2
Constructed with weather-resistant, multilayered, ultra-reflective fabric to help protect against the elements, the ShiftPod2 is a 12.5′ x 12.5′ x 6'10" advanced shelter system that has been a staple of campers and festivalgoers all over the world. At Camp EDC, each ShiftPod2 will be set up on a cushy artificial grass floor for added comfort.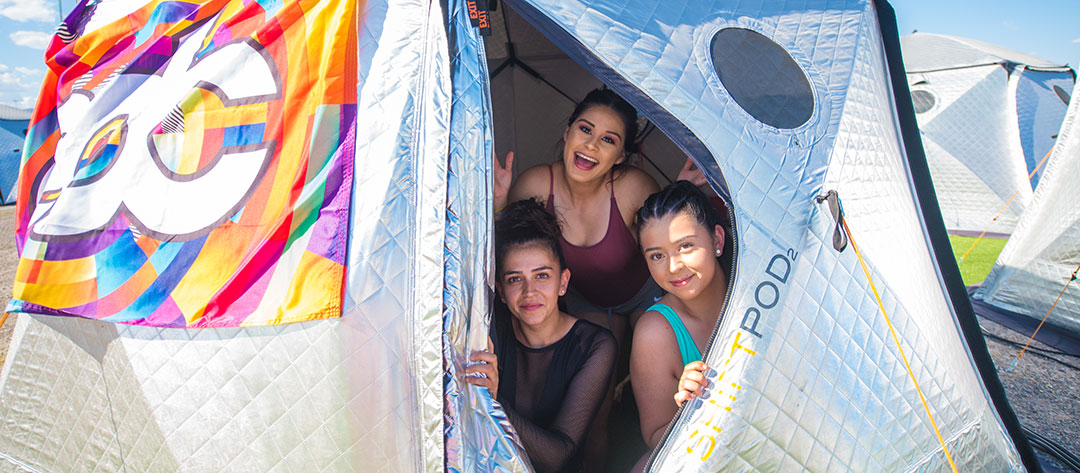 Moon Glow Features
Moon Glow Camping comes with pre-setup ShiftPod2 tents for up to 4 people. All you need are your bedding, personal items, and two travel locks for your ShiftPod2. Check out Camp EDC Entry for check-in information, and see Camp EDC Guidelines for our recommended packing list and tent camping policies.
View Features List

4 nights (Thurs–Mon)
ShiftPod2 advanced shelter system, fully enclosed for dust control and designed for heat reflection

1 vehicle pass included (additional passes available for purchase at checkout)
Small hanging lamp
Cushy artificial grass floor
Power strip
2 lockable zippered tent doors (bring 2 travel-size locks)
5 zippered tent window flaps
Car parking within walking distance
Toilets and free shower facilities provided

Exclusive in/out privileges to and from the festival (during festival hours) via dedicated campers-only festival entrance
Grill/cook your own food, right at your campsite! Camp EDC welcomes small, portable propane grills/stoves (with small tanks, up to 4 lbs per group). Campfires and butane torches are NOT allowed.
Camp Hosts will also have community propane BBQ grills available for use.
Gallery