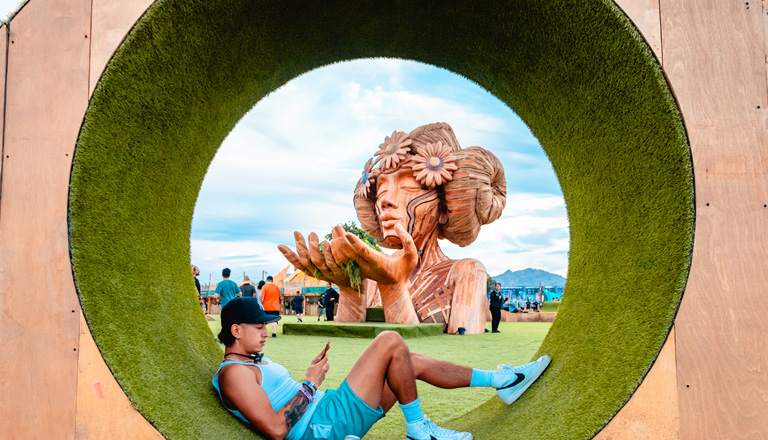 The Mesa & Campgrounds
At the heart of Camp EDC lies the Mesa, a bustling hub of entertainment, activities, and amenities that campers can enjoy and take part in all weekend long—from daytime pool parties, arts and crafts, to group classes that exercise your mind, body, and spirit.
Campers will have access to the Thursday night kickoff party on the Mesa, featuring surprise DJ sets. When you camp Under the Electric Sky, the EDC experience never ends.
Three Mountains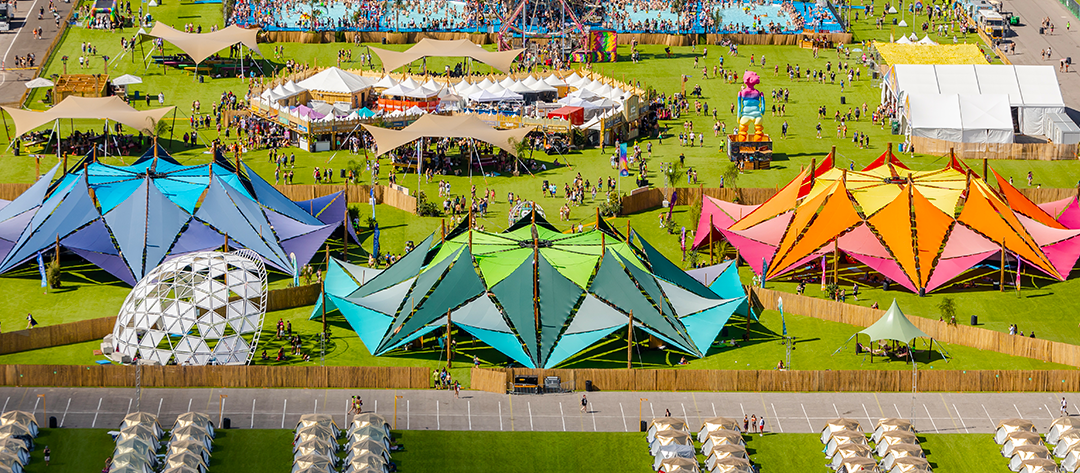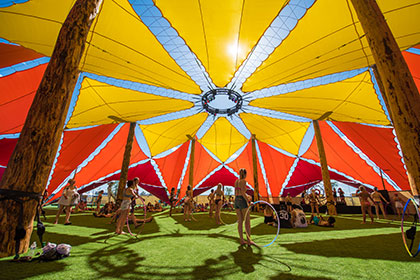 Sol
Beneath Sol, Headliners can enjoy various activities like yoga, guided meditation, and rave aerobics.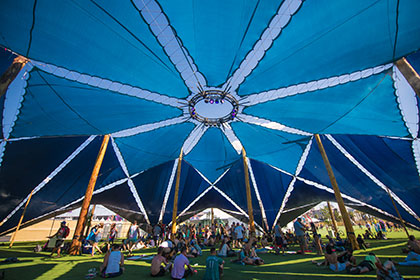 Cascada
Cascada is home to our transformational activities and wellness workshops, as well as the main location for anyone wanting to take part in some serious arts and crafts!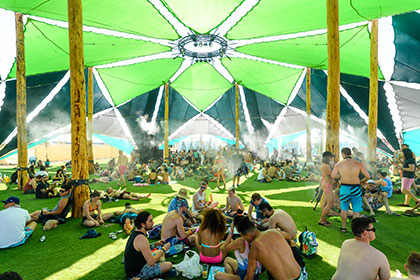 Tierra
Under the grand expanse of Tierra, indulge in beauty stations, glam labs, the Camp EDC salon & spa, massages with essential oils, and a few more surprises.
The Oasis Pool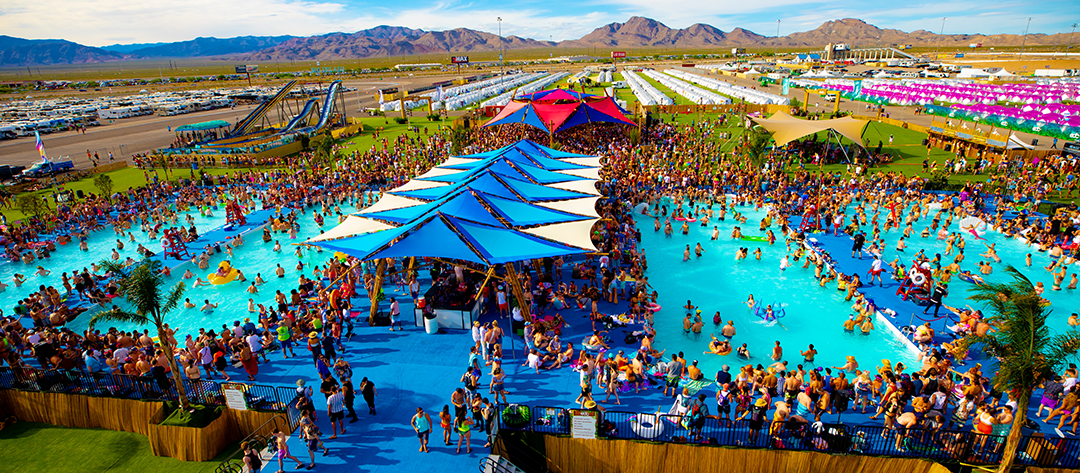 Yep, it's a pool in the middle of the desert—featuring drinks, special guest DJ sets, and tropical vibes all day long. The Oasis Pool is cleaned and filtered every hour, and our artificial grass is eco-friendly. Enjoy a cocktail poolside, and soak up some sun while you wait for the gates of EDC Las Vegas to open.
Camp EDC Parties
Every day is a party at Camp EDC!
The weekend begins with the official Camp EDC Kickoff Party on Thursday.

Friday, Saturday, and Sunday afternoons, campers are invited to the Oasis Pool for our Daytime Pool Parties.

Campers are also treated to a series of afterparties after each festival day, beginning Saturday morning post-Day 1 of EDC.

The festival ends at sunup on Monday, but for campers, the official EDC Closing Party goes till 10am! Convene in the Mesa for one last hurrah, and see what special guests we have in store!



Activities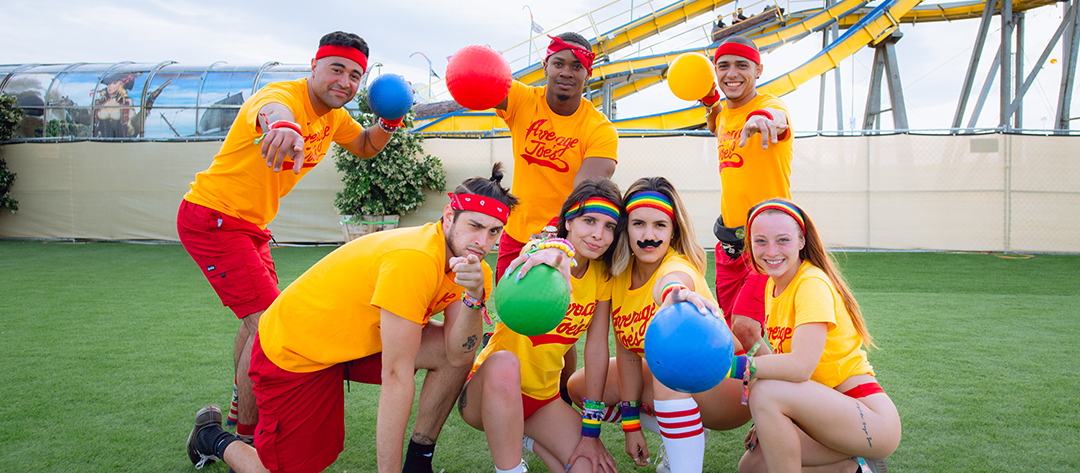 Arts & crafts

Dance classes
Ferris wheel
Field games

Karaoke

Poetry
Rave aerobics

Scavenger hunt

Wellness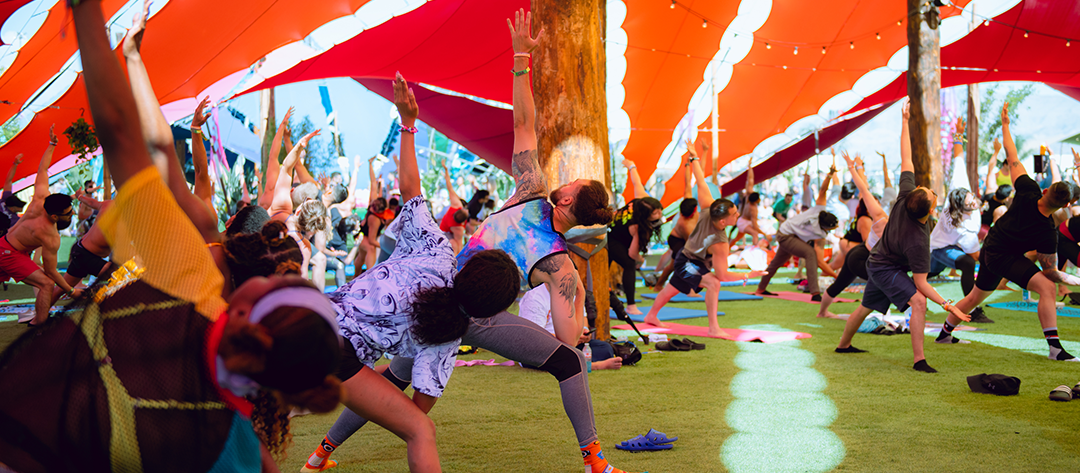 Acro, vinyasa, and goat yoga
Guided meditation
Hammock lounges

Massage therapy
Silent Shavasana

Refresh
Neighborhood chill zones

Free water refill stations

Full-service bars

General store

Food vendors for all tastes

Salon & spa services

Showers & restrooms



Community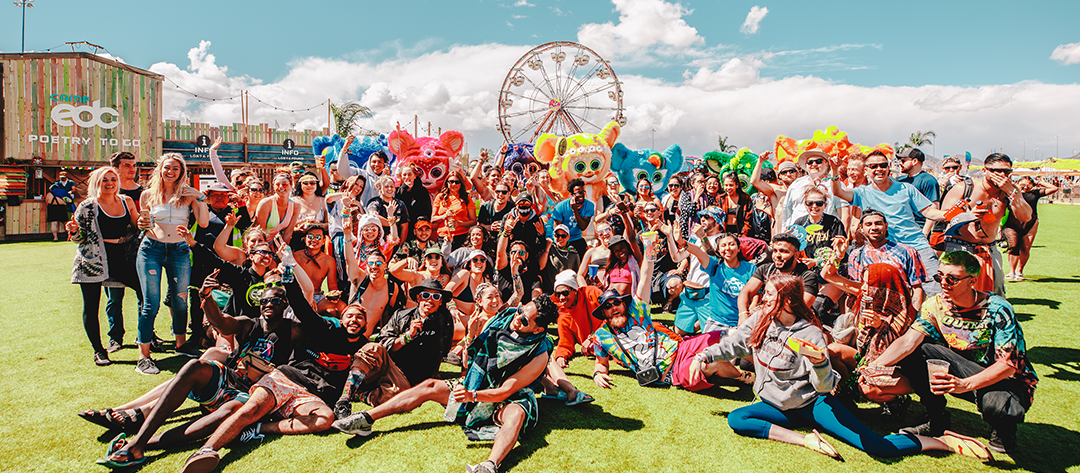 After-parties
Daytime pool parties
Four Oasis pools

Interactive art installations
Kickoff party with special guest DJs

Vendor Village
Food Vendors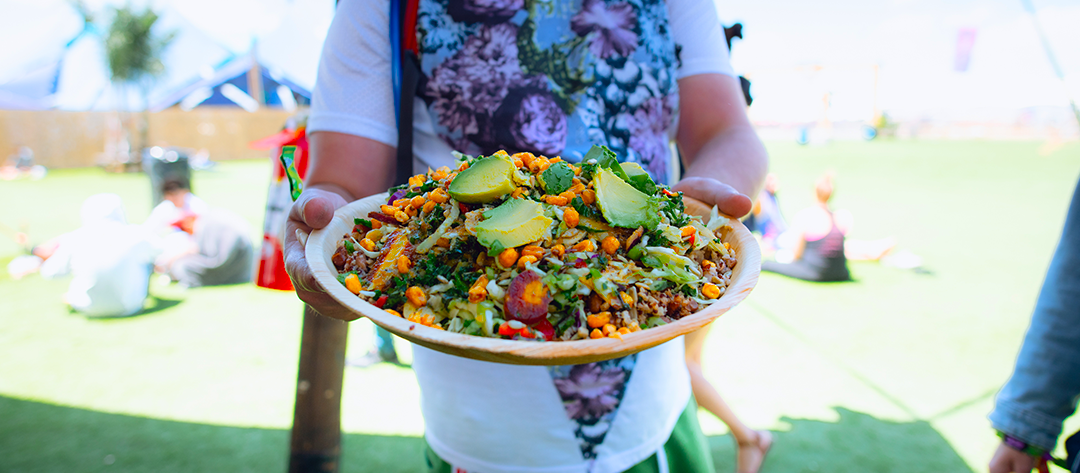 If you are interested in becoming a food vendor at Camp EDC, please contact us.

Gallery