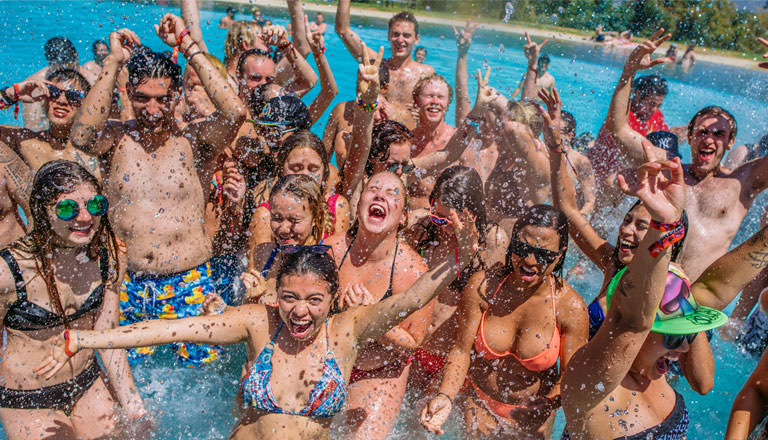 The Mesa
At the heart of Camp EDC lies the Mesa, a bustling hub of entertainment, activities, and amenities that campers can enjoy and take part in all weekend long. From daytime pool parties and go-kart racing, to a curated guest speaker series and group classes that exercise your mind, body, and spirit, campers can experience a completely new side of EDC.
Only campers will have access to an exclusive Thursday night kickoff party on the Mesa, featuring surprise DJ sets and live entertainment on the Parliament Art Car. When you camp Under the Electric Sky, the EDC experience never ends.
Three Mountains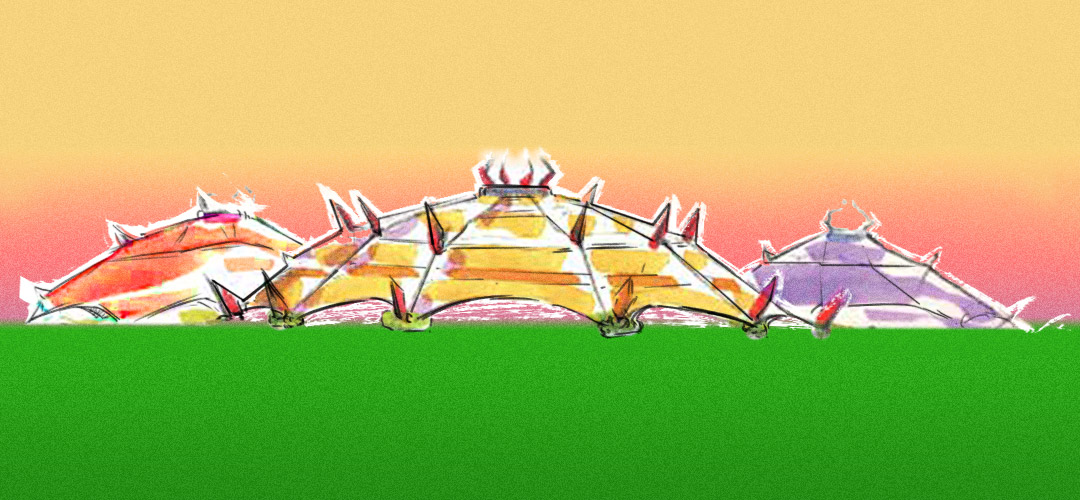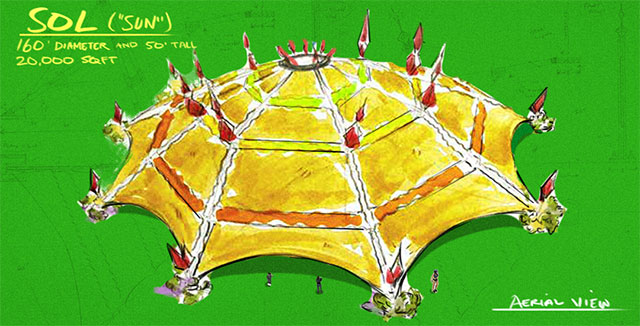 Sol
Beneath Sol, Headliners can enjoy various activities like yoga, sound healing, and rave aerobics, while also taking part in some serious arts & crafts.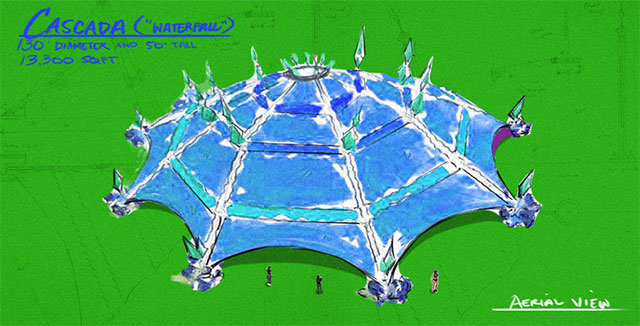 Cascada
Cascada will be home to our transformational activities and wellness workshops, as well as the main location for our handpicked guest speaker series.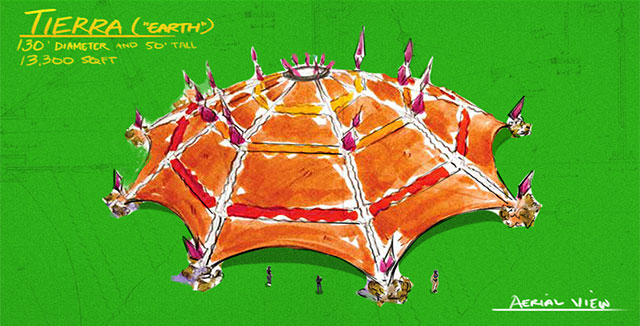 Tierra
Under the grand expanse of Tierra, indulge in beauty stations, glam labs, the Camp EDC barbershop, massages with essential oils, and a few more surprises.
The Oasis Pool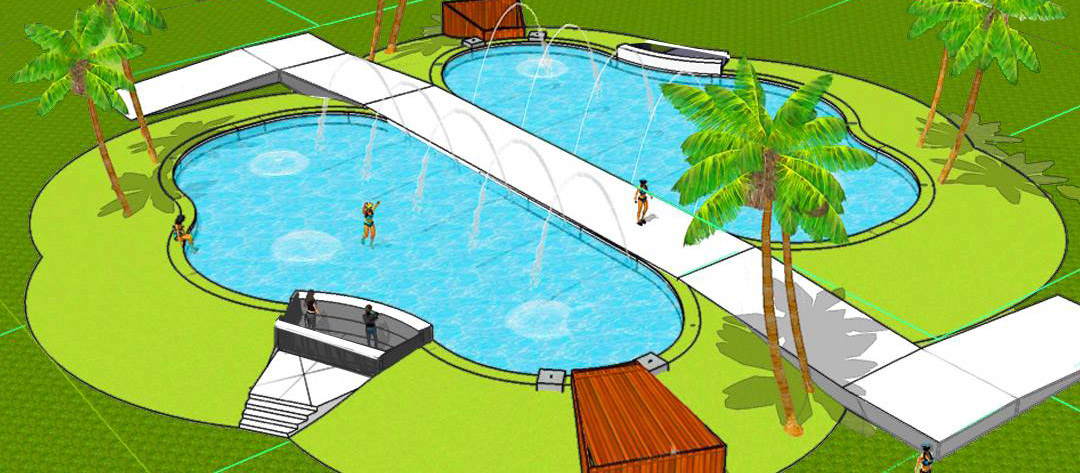 Yep, we're building a pool in the middle of the desert! Elevate your chill game and go one deeper at the Oasis Pool, featuring drinks, special guest DJ sets, and tropical vibes all day long. The pool will be cleaned and filtered every hour, and our artificial grass is eco-friendly. Enjoy a cocktail poolside, and soak up some sun while you wait for the gates of EDC Las Vegas to open.
The Mesa Activities
Exclusive daily parties at the Oasis Pool
Go-kart racing
Guest speakers & stand-up comedy
Art cars & installations
Barber shop
Kandi making
Airbrush artists
Rave aerobics
Hula-hoop classes
Yoga
Sound baths
Reiki
Guided meditation
Wellness workshops
Live model art
Field day games
Thursday night kickoff party on the Mesa
The Mesa Amenities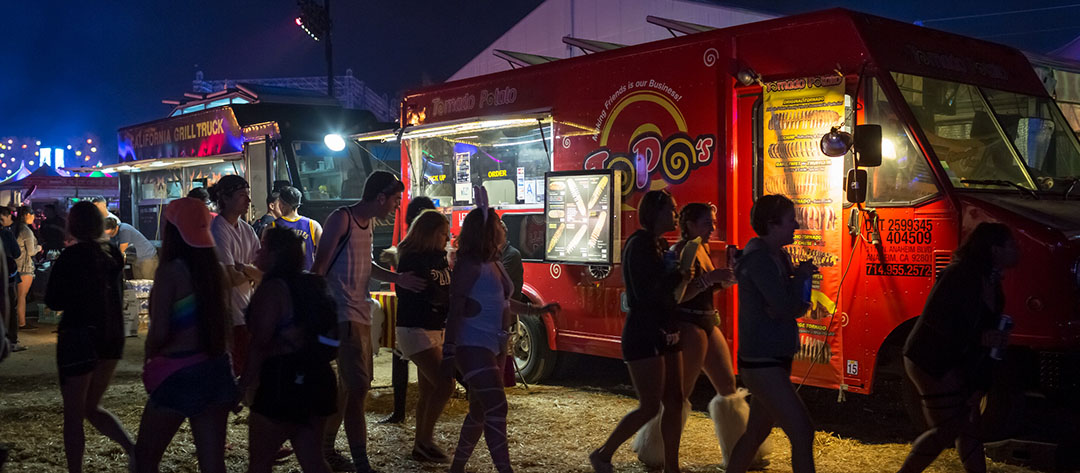 Shaded hangout space with artificial grass
Variety of food trucks offering breakfast, lunch, dinner, and snacks
Beverage stands featuring alcoholic and non-alcoholic drinks
Ice available for purchase
General Store, including festival essentials, snacks, and refreshments
Various vendor village stalls
Misting stations
Insomniac Shop, including all-new 2018 EDC merchandise—get it while it lasts!
Info booth and lost & found
24-hour free filtered drinking water refills
24-hour medical center
24-hour security
Free charging stations
Gallery