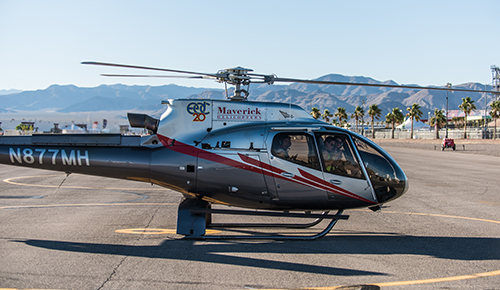 Helicopters
Even your journey to the festival can be an unforgettable one! Revel in breathtaking aerial views of Las Vegas and EDC as you fly in a luxury helicopter to Las Vegas Motor Speedway. Maverick Helicopters, EDC's exclusive provider of helicopter transfers, delivers top-notch, VIP service for Headliners who like to arrive in style. Originating from Maverick's private terminal—where the festivities will begin prior to departure—the 15-minute flight drops you closer to the festival grounds than any other travel service!
Reservations are limited, so book your experience today!
Private Charter
One-Way
$3,500
+ Fees & Taxes
Round-Trip
$5,500
+ Fees & Taxes
Private charter seats up to 7 passengers.
Individual Seat
ONE-WAY
$550
+ Fees & Taxes
ROUND-TRIP
$850
+ Fees & Taxes
Individual seat price is per person.
Gallery