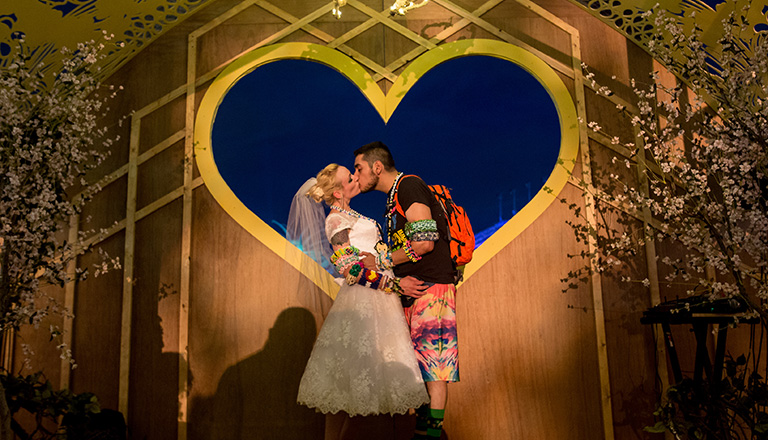 EDC Weddings
You've made countless memories at EDC. Let us help you make the best one of all: your wedding! Insomniac offers complete wedding packages for both legal unions and non-legal commitment ceremonies. Grab your lover, your partner, or your festie bestie, and pledge your love Under the Electric Sky. For an application, please complete the form below.
Note: All wedding participants and guests must have EDC tickets.
Gallery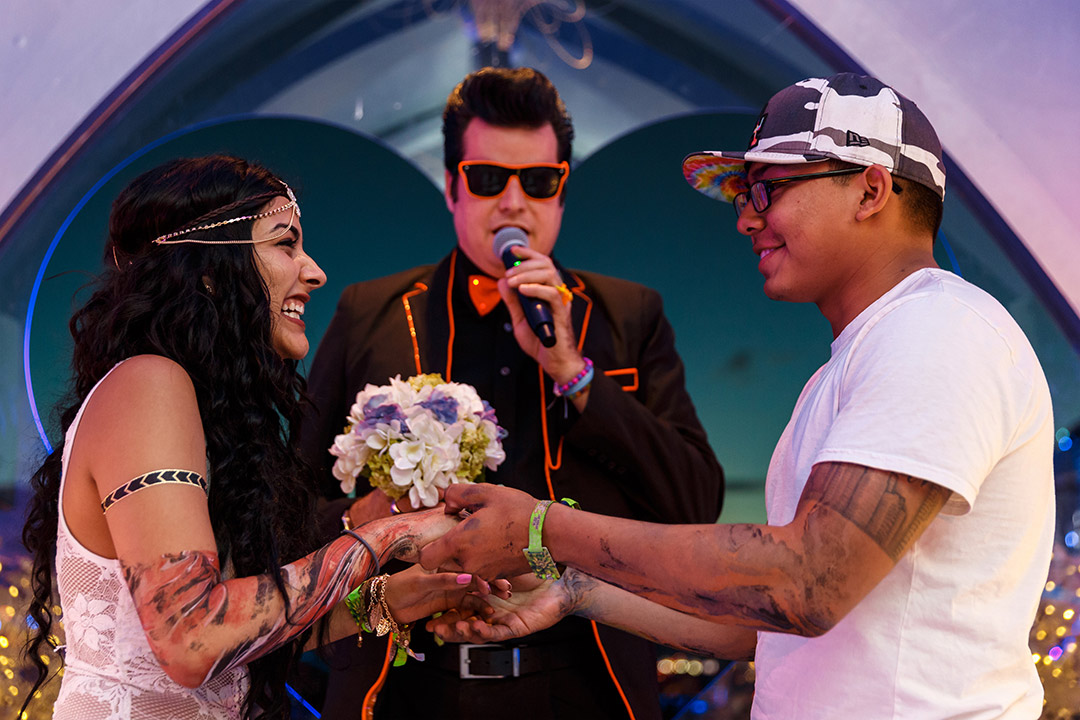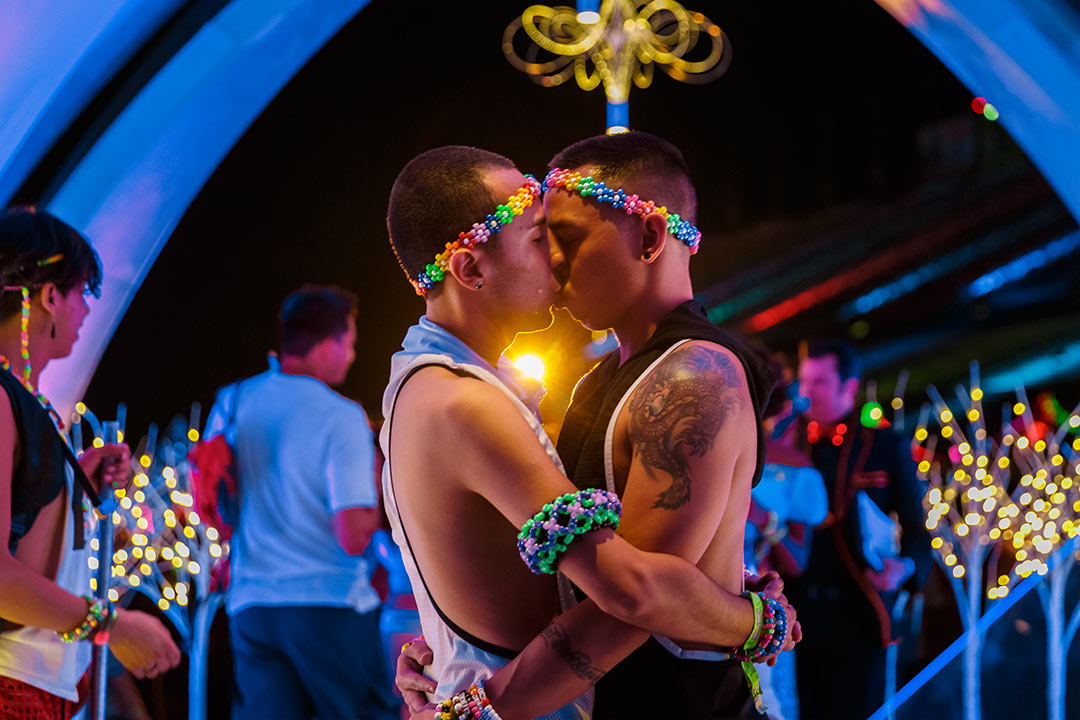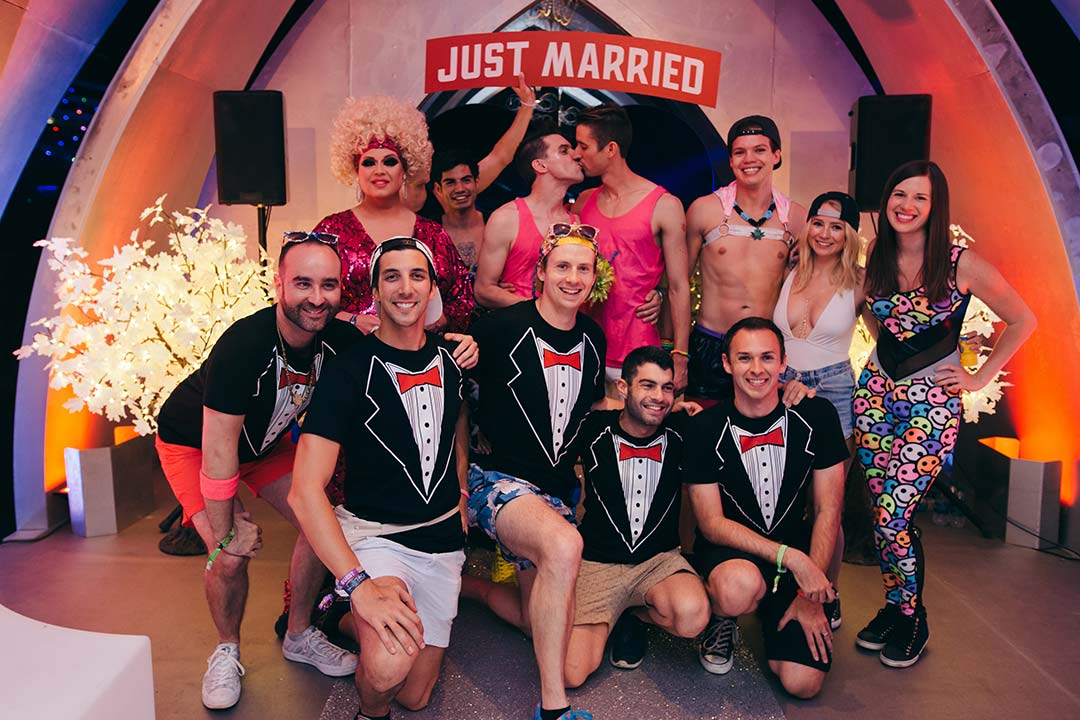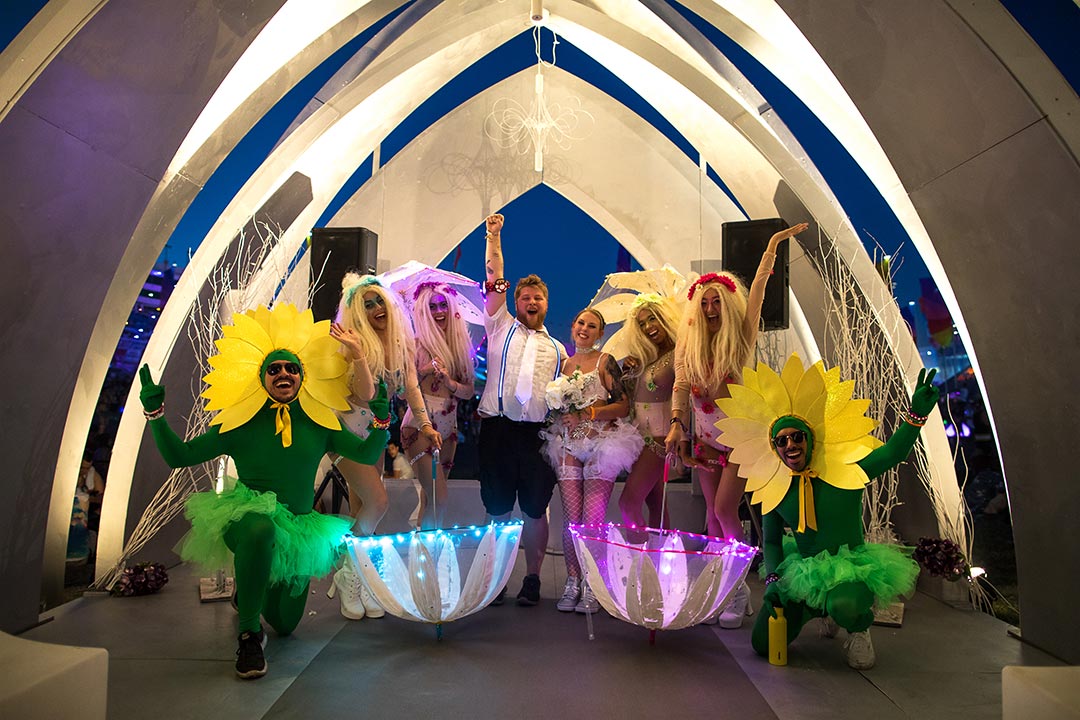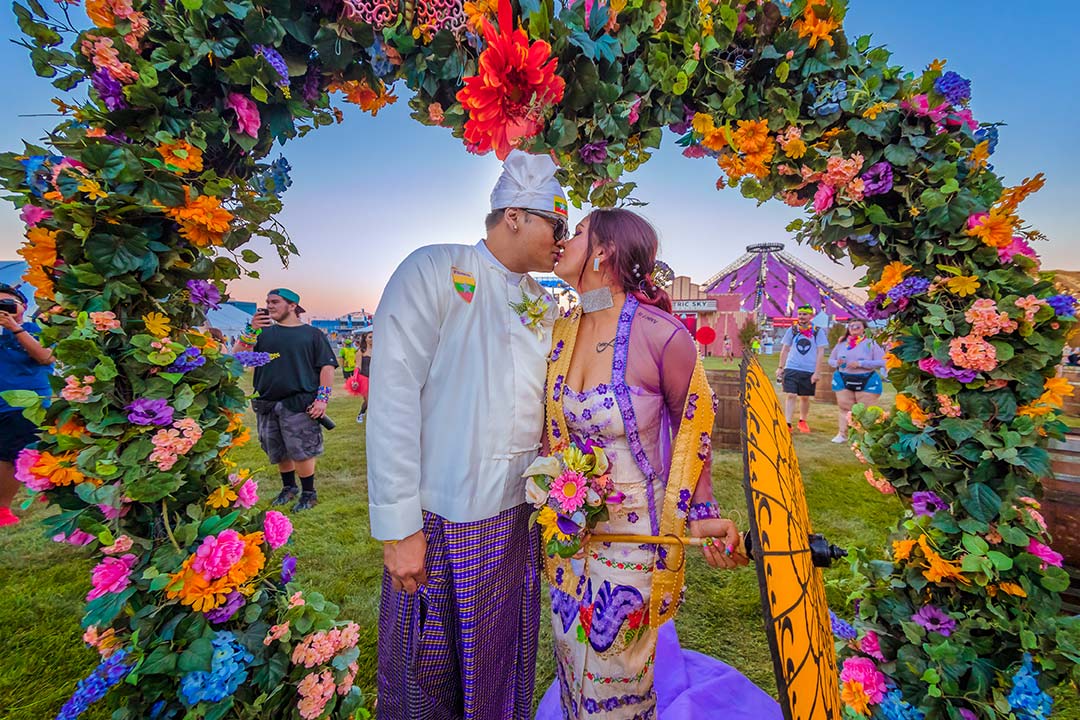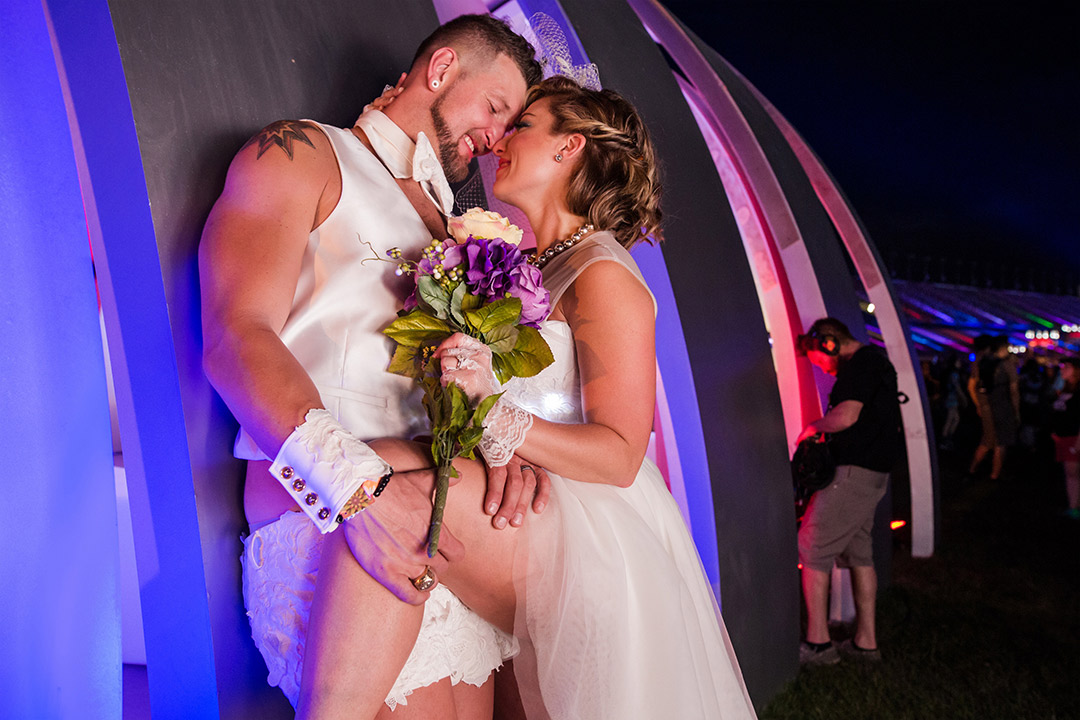 Marriage Licenses
The friendly staff at the Clark County Marriage Bureau look forward to EDC each year because of all the wonderful Headliner couples who come in to get their marriage licenses! Be sure to stop by before the festival, as you are responsible for obtaining your license prior to your legal wedding at EDC Las Vegas. (Note: Vow renewals and non-legal commitment ceremonies do not require marriage licenses.)
WHERE:
Clark County Marriage Bureau
201 Clark Ave
Las Vegas, NV 89155
WHEN:
The Bureau is open daily from 8am–midnight. There is no waiting period. At off-peak times, the process takes only 15-30 minutes, but you may experience delays on Fridays and holidays.
HOW:
The fee is $77 cash or $79.79 with a credit/debit card, and you must show a valid photo ID for each person. Learn more.
Wedding FAQ
Do we need to make a reservation for a free vow renewal or commitment ceremony?

No. The free commitment/vow renewal ceremonies or are conducted on a first come, first served basis each night of EDC Las Vegas.
Does the purchase of a wedding package grant us access into the festival?

No, a wedding reservation does not include entry into EDC Las Vegas. All participants and guests must purchase their tickets separately.
We are traveling from out of state; can we use a marriage license from our hometown?

For a legal wedding, a marriage license from the state of Nevada is required. Find out how to get one!