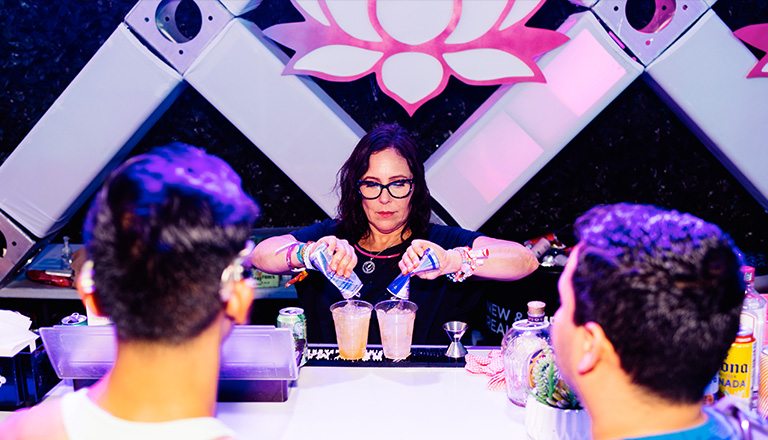 Amenities & Services
Food & Beverages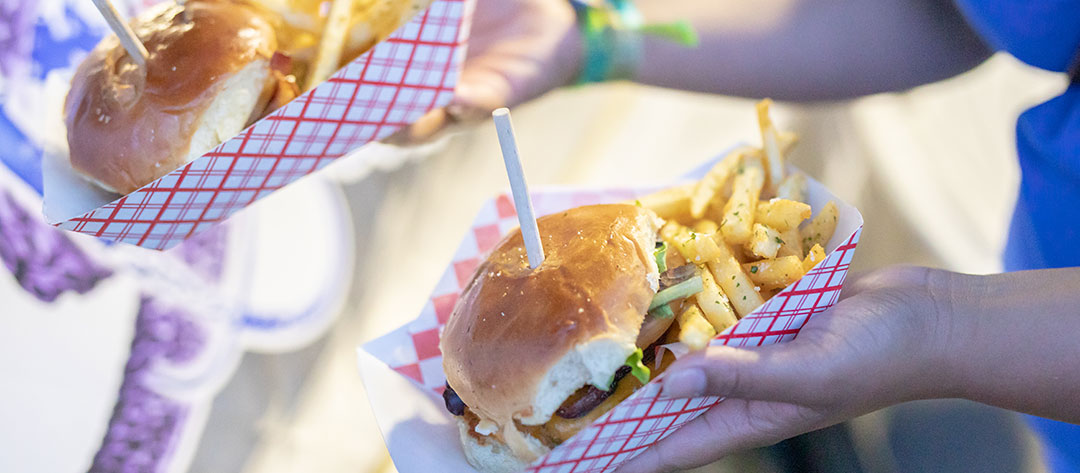 Food and beverage stands are located throughout the event, with roaming vendors carrying water, snacks, and other beverages. Vegan and vegetarian options will be available. Credit, debit, Apple Pay, and Android Pay will be accepted.
Alcohol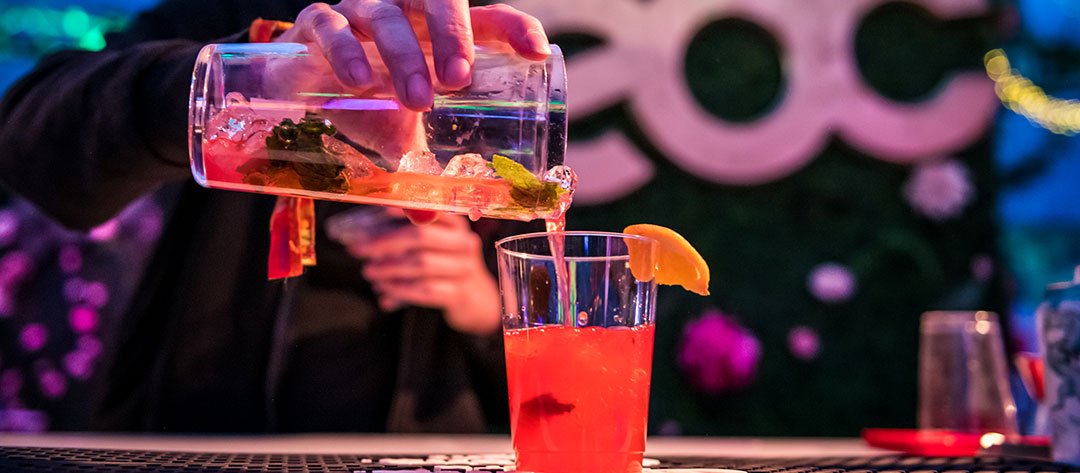 Bars located throughout the festival will serve beer and liquor. Service hours may be limited. You must be 21+ to consume alcohol (ID required).
Free Water Refill Stations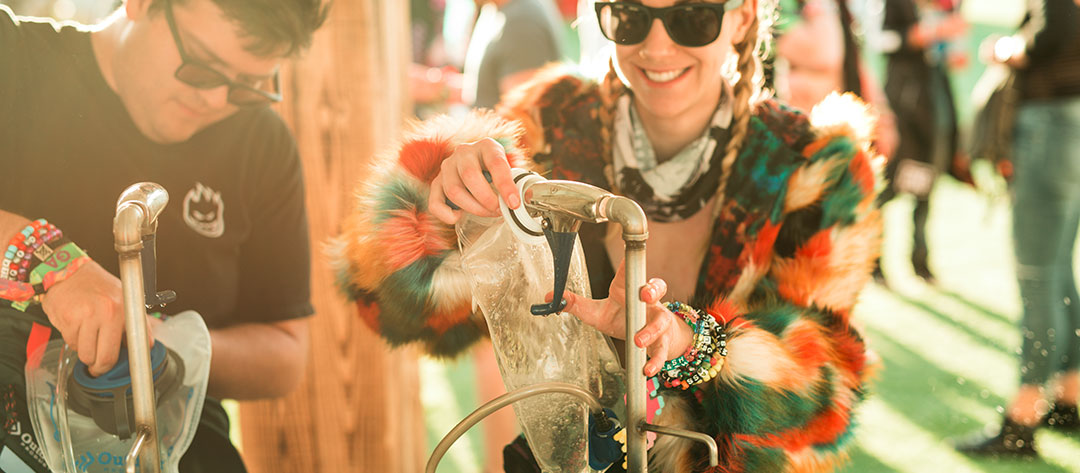 Stay hydrated! Fill up your Insomniac bottle (get your very own at our merch booth), hydration pack, or any empty beverage container (purchased inside the festival) at our free hydration stations. Look for the water droplet symbol on a festival map to find the nearest station.
Merchandise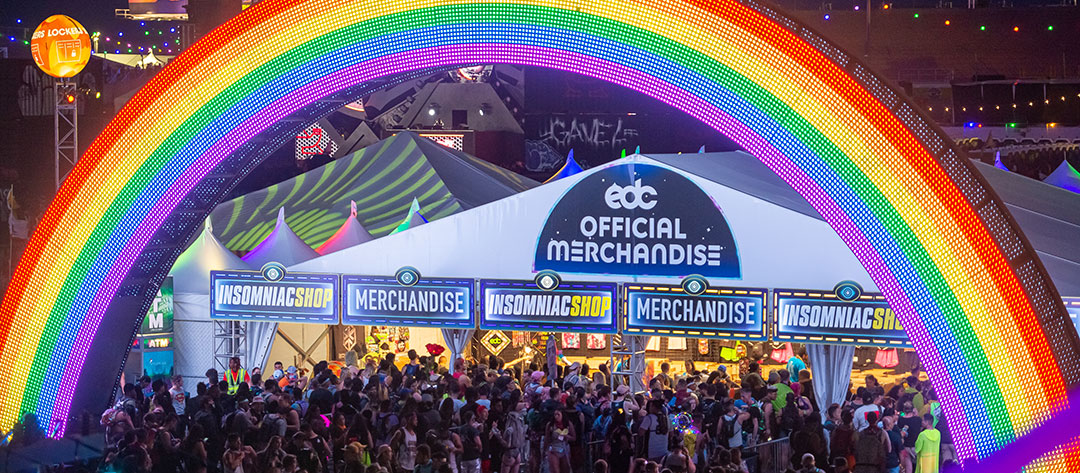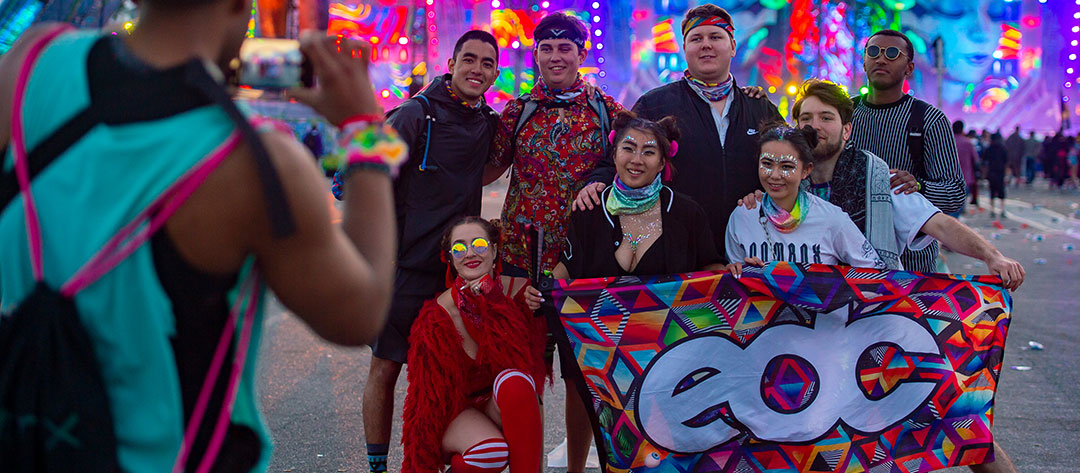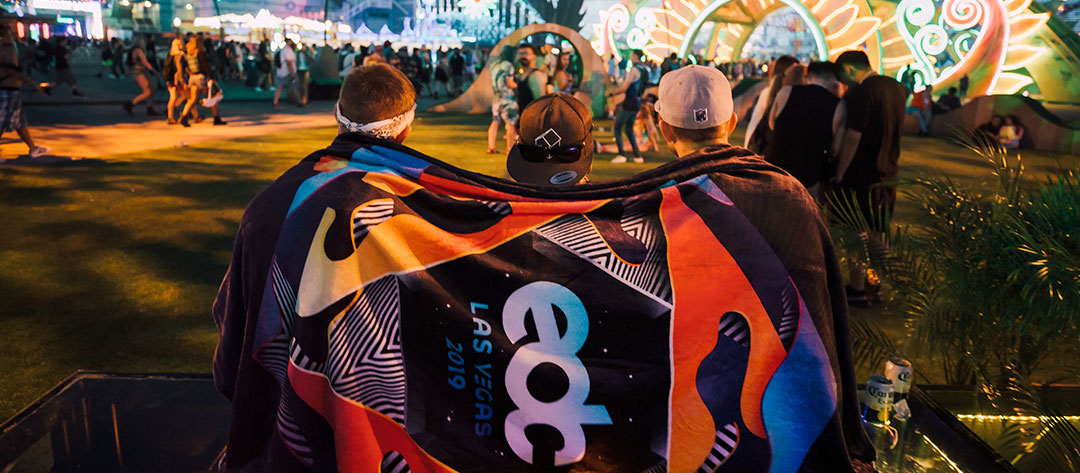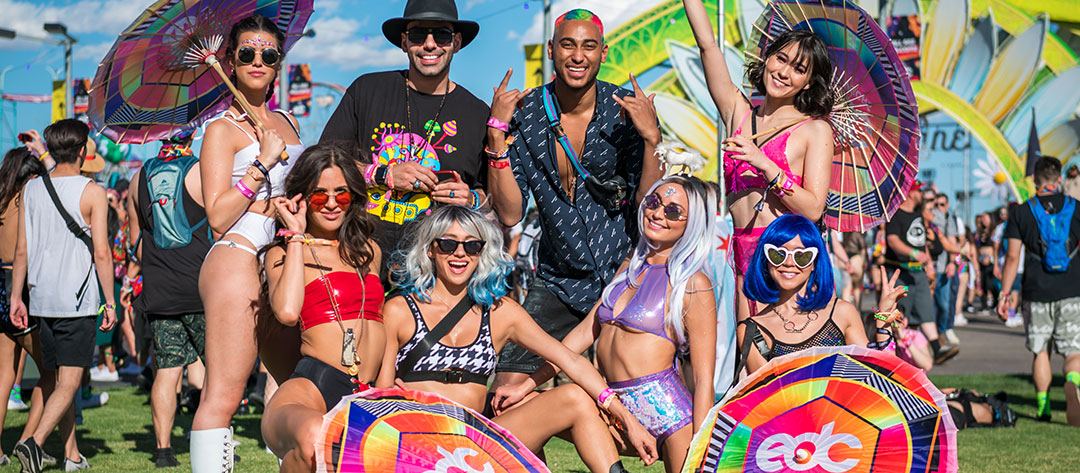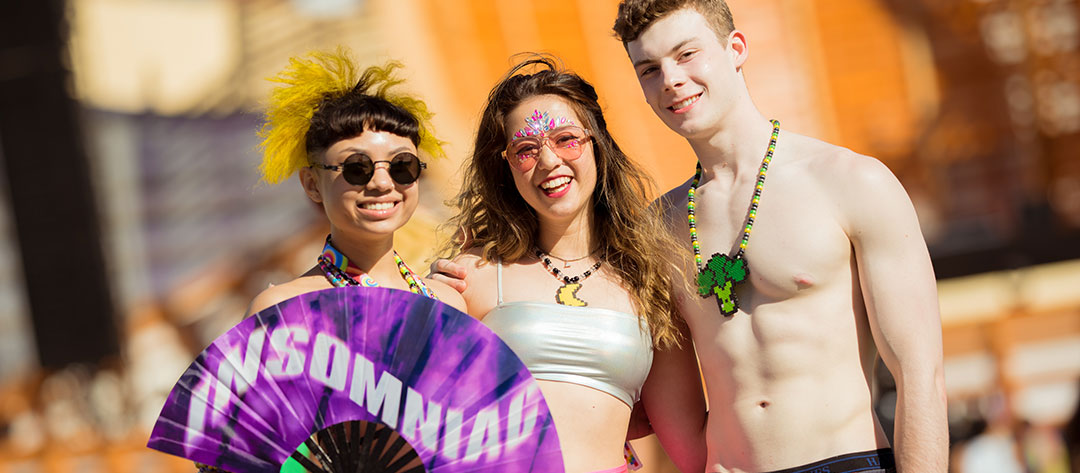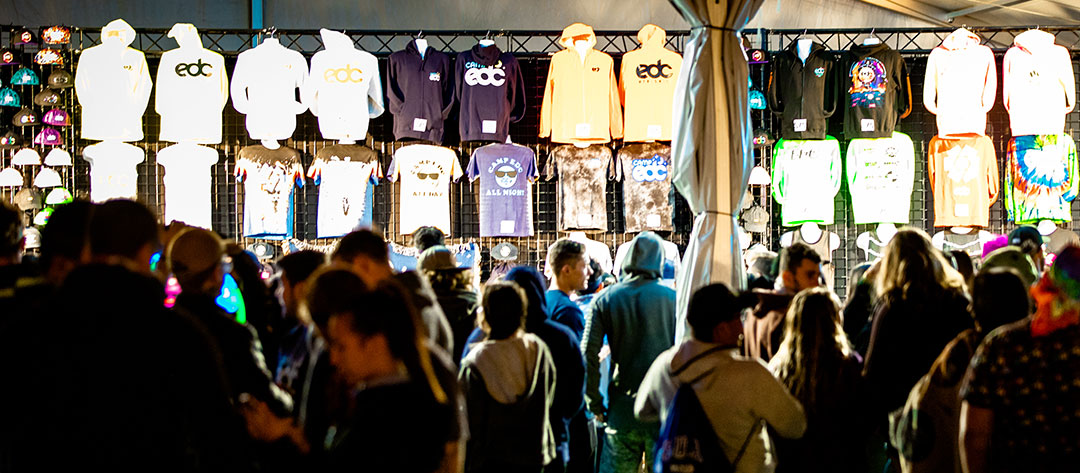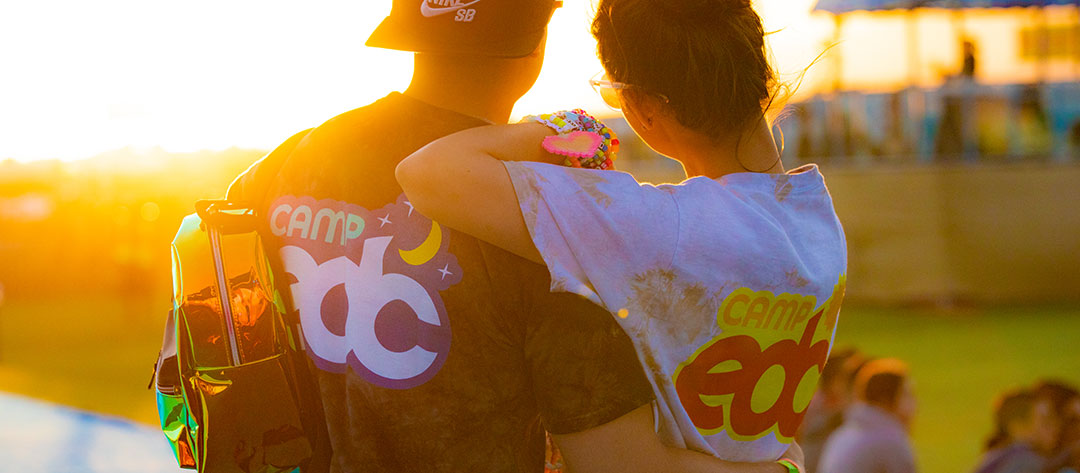 The Insomniac Shop will have multiple merch booths on-site; locations can be found on the festival map. Come by to check out the brand-new EDC apparel collection as well as artist collections for the event. We will have a variety of T-shirts, jackets, backpacks, sweatshirts, water bottles, accessories, and more. Don't forget to visit us online.
General Shop
The Insomniac General Shop is stocked with items you may have forgotten at home. From flip-flops to eye drops and ring pops—these are just a few of our favorite things from our shops.
Lockers
Store your stuff securely and keep your cell phone powered up! Lockers allow you unlimited in-and-out access throughout both days, and each one features a universal cell phone charger. Learn more about lockers.
Battery Charging Stations
Don't risk losing track of your friends or missing the perfect photo op! Keep your phone powered up at our battery charging stations. Check your festival map for locations.
Lost & Found
Lost & Found services will be available at the venue during and between show days.
Interior Lost & Found
Location | Carnival Square
Hours:
Friday – Sunday: 7:00PM – 4:30AM
Exterior Lost & Found
Location | Outside of Gate C
Hours:
Friday at 8:00AM – Monday at 5:00PM (open 24-hours)
Camping Lost & Found
Location | The Mesa
**The camping location is to view inventory only on Friday – Sunday. After Friday at 8:00AM, no actual inventory is held at the camping location.
Hours:
Thursday 8:00AM – Monday 5:00PM (open 24 hours)
Headliners can check any location to determine if their item has been turned in. Alternatively, all inventory can be viewed in real time via edclasvegas.liff.app. As items are turned in, they will populate on the website. Skip the line and view inventory online!
Use the tool below to search for your lost item:
Info Booths
Info booths will be stationed throughout the venue. Check your festival map for specific locations.
Safety & Medical
To ensure a safe environment for all, security and medical staff will be present throughout the entire event. If you need any assistance, please go to the nearest medical or information tent, or seek out an event staff member. Learn more about staying healthy and happy at EDC.