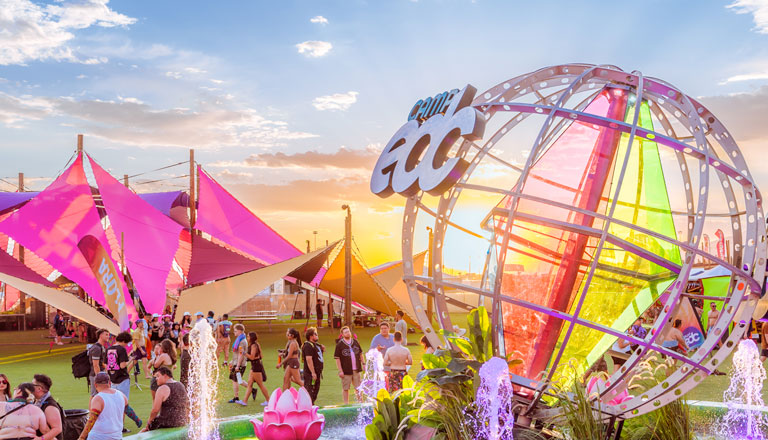 Improvements
We've been listening to your feedback and making improvements in order to make this year better than ever.
🚌 Transportation
For those getting shiftpods, expect continuous tram service to get you and your #CampEDCFam at several points within the parking lots to Camping check-in and then again after check-in there will be several convenient tram stops throughout camping.
😎 Shade Additions
We're adding shade structures & misting lines located outside showers to keep you cool while you wait to refresh.
🔌 RV Power
More power will be provided to help prevent outages. We've upgraded the power infrastructure to be able to segregate RV's and Shiftpods. This will ensure RV's do not impact ShiftPod power service.
☎️ Service Teams
Additional dedicated teams will be deployed for RV and Shiftpods to speed up response time should any issues arise.
We're working hard for an unforgettable #CampEDC 2024 on The Mesa! 💫