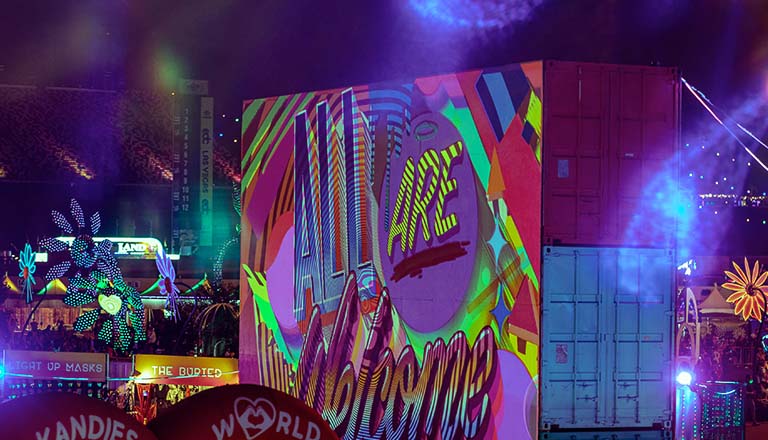 INSOMNIAC BRAND
"Welcome to The Insomniac House Brand, a division of Insomniac Events. New awakenings. Exuberant translations. Our house is your house. Unlock the logic gate. This is a phenomenon like something. Free our species. There's infinite possibilities and cognitive positivities. Bake it until you awaken it. Rhythm therapy will bring us all together.
PMA and dancing shoes are strongly recommended."
Hold onto your hats… Insomniac is proud to announce the official launch of INSOMNIAC BRAND, an all-new line of apparel inspired by our history in electronic dance music and the foundational pillars of rave culture!
This new line of apparel features a variety of sleek new looks influenced by the intersection of dance music and traditional streetwear. We've brought you a unique line with all new patterns and styles, keeping in mind that the rave isn't just a party; it's a culture, a way of life, something we can never separate from once we are a part of it.
INSOMNIAC BRAND will be debuted in a first-of-its-kind popup installation at EDC Las Vegas 2023. Stop by to see the selection of fresh new digs, from shirts, pants, hats, and coats all the way to duffel bags and more! We can't wait to see you, and don't forget the cardinal rule: All Are Welcome at INSOMNIAC'S HOUSE.