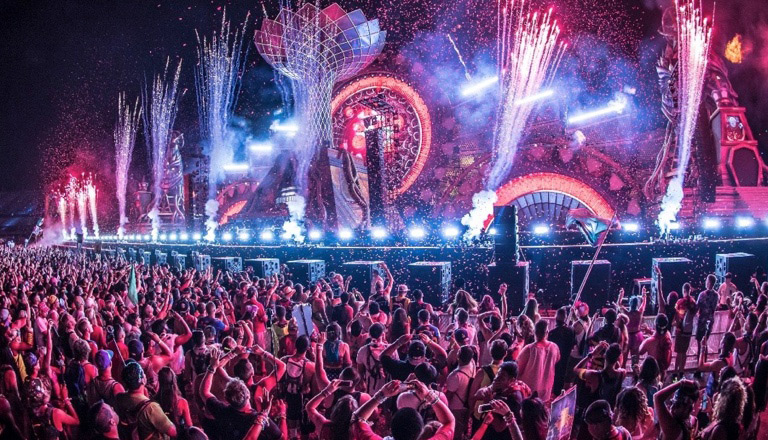 General Admission
A GA ticket grants you entry through the gates of EDC, where you are free to wander and explore this colorful world of fantastically costumed performers, mesmerizing art and visual effects, and multiple stages of world-class music and cutting-edge production.
Buy your passes early and pay less—limited quantities are available! Avoid scalpers and scammers! Purchase passes ONLY from Front Gate Tickets or the Official EDC Ticket Exchange. Insomniac donates $1 from every ticket transaction to support local charities. See our Ticketing FAQ for answers to your questions. EDC Las Vegas is an 18+ event, and you will need to show proper identification to enter the festival.
3-Day GA
Early Owl
$325
+ Fees & Taxes
Sold Out
Wise Owl
$340
+ Fees & Taxes
Sold Out
Later Owl
$355
+ Fees & Taxes
Sold Out
Ticket Exchange
Want to buy or sell a ticket second-hand? Avoid scams and do it the safe, easy, and reliable way with the Official EDC Ticket Exchange. We've partnered with Ticketmaster to offer Headliners the only resale site that guarantees every wristband sold is 100% authentic, and every reseller receives their payment.
Disclaimer: While our official ticket exchange allows for safe consumer transactions with verified tickets, tickets purchased through this platform do NOT guarantee you will receive a collectable EDC Las Vegas ticket box. Ticket boxes are sent per order (not per ticket) and owned by the original purchaser. The only way to ensure you will receive a ticket box is to order directly from Front Gate Tickets.
Gallery